Youngkin wins Virginia governor's race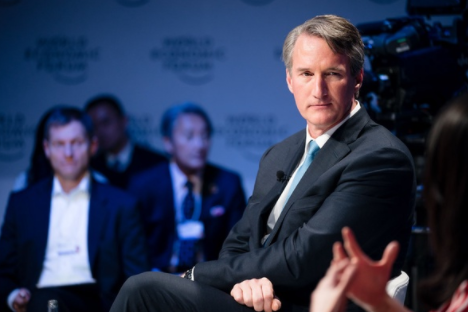 On Nov. 2, Virginia held elections including the Virginia governor's race. This race was between Republican Glenn Youngkin and the former Governor of Virginia, Democrat Terry Mcauliffe. This race was closely monitored by both Republicans and Democrats who looked at this race as a key sign as to how the 2022 midterm elections will go.
At 1:38 a.m Wednesday, Nov. 3, CNN officially declared Youngkin the governor elect of Virginia. This victory was a huge win for Republicans and a positive sign for them about the midterm elections in 2022. President Joe Biden won the State of Virginia by 10 points in the 2020 presidential election, making this a surprising win for the Republicans. As early as June of this year, CNN had Mcauliffe ahead by 14 points in a poll taken of likely Virginia voters. Over the four months that ensued, Yougnkin not only closed that margin, but going into election day he was given a slight edge over Mcauliffe. Mcaufliffe was the Governor of Virginia between 2014 and 2018. Virginia law does not allow for a Governor to serve two consecutive terms, allowing Mcauliffe to run in this election. Youngkin and Mcauliffe ran two very different campaigns. Yougnkin made the center of his campaign about education and parents' rights for their children in school. Mcauliffe ran on issues such as voting rights and abortion access. Yougnkin had success toeing the line between a Trump Republican and a moderate, allowing him to receive the votes of "Trump's base" while also doing better in suburban areas than Trump did in the 2020 election. Leading up to election day, Virginian voters' approval rating of Biden had dropped from 51 percent to 43 percent. Although these numbers are not bad, Yougnkin used this to his advantage, winning away a lot of suburban voters with school children who had voted for  Biden in the 2020 election but were disenchanted with his administration so far.
This race also has major effects on the entire DMV community, especially residents of Maryland. Youngkin made it clear throughout his campaign that he would not allow any mandates of covid vaccines in the state if he was elected governor. Many adults who reside in Maryland have jobs in Virginia that require them to commute to work. In many companies, employees are required to receive the covid vaccine but in Virginia, now that Yougnkin has been elected, employees of Virginia should expect no vaccine mandates. For some employees, this could cause issues if they are immunocompromised or around at-risk groups such as elderly family members who are more likely to have severe symptoms of covid even if they have received the vaccine. 
Come Jan. 22, 2022, Yougnkin will be inaugurated as the next governor of Virginia and he will begin enacting the agenda he would like to get through during his term in the governor's mansion.
Leave a Comment
Your donation will support the student journalists of Thomas S. Wootton High School. Your contribution will allow us to purchase equipment and cover our annual website hosting costs.
About the Contributor
Darren Shapiro, staff writer

Darren Shapiro is a junior and a staff writer in his third year on the Common Sense Staff. When he's not writing articles, Darren enjoys watching sports,...