Online Exclusive: Governor Hogan intends to push back school start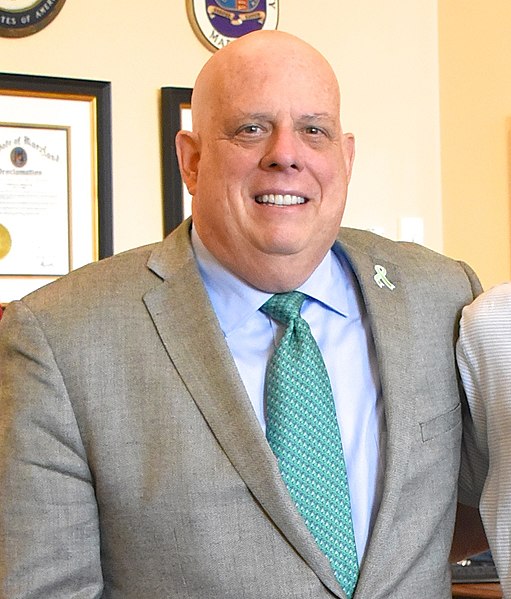 Last month, Maryland governor Larry Hogan announced his intention to introduce a Universal School Start Act, requiring MCPS schools to open after Labor Day.
The policy of starting school after Labor Day was previously implemented by Hogan as an executive order in 2016, however, this executive order was overturned by the majority-democratic Maryland Senate in 2019.
According to The Washington Post, "after a protracted debate over the benefits and disadvantages of a longer summer vacation, the Democratic-majority Senate voted 32 to 14, along party lines, to preliminarily approve a bill that allows local school districts to set their own calendars.."
Hogan spoke out against the 2019 decision, "describ[ing] the vote as "partisan hypocrisy" on his Facebook page, arguing that some Democratic senators in the past supported a post-Labor Day start," according to The Washington Post. The website of the office of the governor claims that polling results show that most residents of Maryland are in favor of the school starting after Labor Day, and that the new legislation caused confusion and greater problems.
According to The Washington Post, Maryland educators and local districts opposed Hogan's views, with educators claiming that "the decision interfered with local autonomy, hindered learning and made it difficult to preserve spring vacation and teacher training days while still scheduling a full school year."
Democratic senators also argued against Hogan's views, saying that MCPS needed to accommodate for teacher training days, snow days, religious observances, and that rural school districts wished to allow students to compete in county fairs.
Some Republican senators spoke in favor of the governor's position. They argued that starting after Labor Day was a popular scheduling decision, improved the economy, and allowed families to spend more time together.
Hogan reportedly mentioned the new act proposed in 2020. "'We have taken a lot of actions over the past five years, but I can't think of a single one that has more widespread, enthusiastic support across the state, … But after two years of it working very well, … last year in 2019 special interests snuck a bill in and legislators reversed himself and ignored the people again by reversing this common sense action with a misguided piece of legislation, which has the potential to cause mass confusion this fall and in future years with a potential for 24 different start dates spread over several weeks.'"
Students at the school have differing views on the issue of starting before or after Labor Day. "I think [school should] definitely [start] before, because who doesn't want a longer summer?" junior Ron Berlin said.
Some thought that the issue was unimportant. "To be honest, I really don't have a preference," junior Ethan Sawyer said, "[it entails] the same number of school days just shifted by one week."
Teachers saw various advantages and disadvantages to the policy change. "The most immediate effect [of Hogan's 2016 executive order] was that teachers lost some of their professional days for planning … [although] many students and staff did enjoy a longer summer," English teacher Nicholas Confino said.