NBC's The Voice review: What to look forward to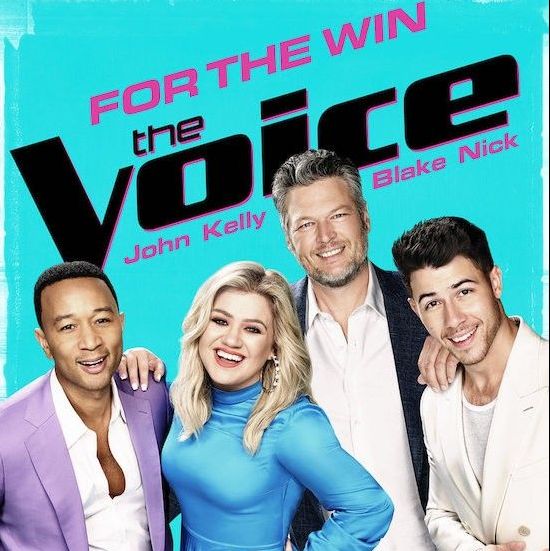 Audiences didn't know what to expect when the new season of The Voice and Nick Jonas's return to the show was announced. After 19 seasons, the NBC show is coming back for a 20th season and celebrating being on the air for 10 years.
SPOILER ALERT: Don't read any further if you haven't watched it yet and don't want it to be spoiled.
The Voice's 19th season was put virtual half way through, but so far for this current season the contestants are performing for the judges in-person with a virtual audience. With this format, there is a feeling of normalcy and a sense of familiarity.
The Voice is an American singing competition show that consists of four professional singers who form their own teams of amateur singers and compete to see who can win. There is plenty of competition, but also addictive banter and performances by both the contestants and judges throughout.
The first few episodes consist of what is known as the Blind Auditions. This is where the judges face away from the contestant and turn their chair during a contestant's performance if they want them on their team. In addition, each judge gets the chance to block another judge from a contestant, and there is the possibility of all four judges turning around, which ultimately makes the contestant's choice even harder.
The first four-chair turn of the season was their first contestant, 22 year old Kenzie Wheeler from Dover, FL. Wheeler sang "Don't Close Your Eye,s" by Keith Whitley, which caused all four judges to turn around, and even made Kelly Clarkson block Blake Shelton. Ultimately, after hearing what each judge had to say, he chose to join team Kelly.
Another performance that turned heads was when 45-year-old Pete Mroz from Nashville, TN, performed Blind Faith's "Can't Find My Way Home." Two out of the four judges turned for him: John Legend and Shelton. The surprise factor was that Mroz revealed that he was Shelton's ex-bandmate, which ultimately led him to choosing to join team Blake.
In addition, there was also the unexpected performance of Cam Anthony, who sang Sam Smith's "Lay Me Down." All but Clarkson turned around for him, and Nick even blocked Legend. However, the unexpected was who Anthony chose as his coach. Instead of going with Jonas, Anthony chose to be on team Blake, which shocked viewers.
As of now, the Blind Auditions are still underway and are off to a great start, with all teams being nearly half-way filled. Further down the road, there will be the Battles, the Knockouts, the first Live performances and the Finals. There is a lot to look forward to with this upcoming season of NBC's The Voice, and viewers are excited to see what happens next.
Leave a Comment
Your donation will support the student journalists of Thomas S. Wootton High School. Your contribution will allow us to purchase equipment and cover our annual website hosting costs.