Will 2021 be better than 2020?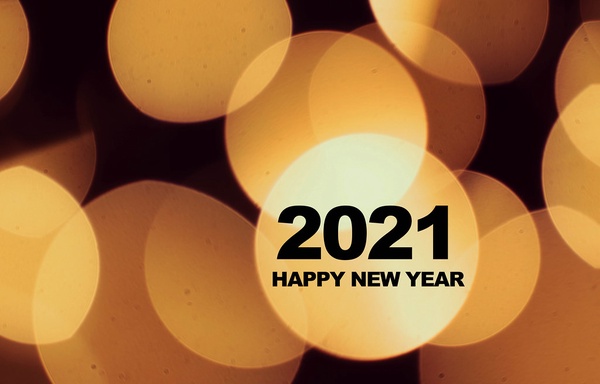 2020 was not an easy year for anyone. In a year, we saw wildfires in Australia, the death of legendary NBA player Kobe Bryan, and the emergence of the Covid-19 pandemic that shut all life in America to a halt in March. Since March, the country has seen the pandemic become politicized after former President Donald Trump downplayed it and did not encourage wearing masks, leaving states to create their own guidelines. 
We have also seen the nation awaken to the plight of African American men and women and the Black Lives Matter movement. In June, George Floyd was arrested for attempting to use a $20 dollar. He was then thrown to the ground, and in a viral video, repeatedly says "I can't breathe." The officer in the video, Derek Chauvin, had his boot on Floyd's neck for nine minutes and did not call paramedics immediately, resulting in Floyd's murder. 
2020 also saw a new president elected, with Trump refusing to accept the results of the election and claiming voter fraud. The year ended with over 4000,000 people dead as a result of the coronavirus. 
After such a turbulent year, people were looking forward to 2021. However, 2021 did not have the best start either. On Jan. 6, House and Senate legislators convened in the Capitol to count the electoral votes and certify Joe Biden and Kamala Harris as the next president and vice president of the United States. There were expected to be protests by Trump supporters, but nothing serious. The day was upended when the supporters broke into the Capitol, vandalizing offices and causing a riot. Police were overwhelmed, and in the wake of the incident, there have been comparisons to the Black Lives Matter protest in June when the National Guard was sent in to break up largely peaceful protests. 
Although we are not even a month into 2021, it does not look promising, with over 74 million Americans believing they are living under an illegitimate government. One student does feel that 2021 holds more promise than 2020. " I think 2021 will be a better year for me. I'm excited to graduate and start college, so I think that 2021 will be a year full of fun new experiences," senior Owen Matus said.
Two other students were more pessimistic on the idea that  2021 will be better than 2020. "I do not think 2021 will be better because all of the issues that were there in 2020 are still present in 2021," senior Ryan Meyer said. 
Hope, however, still remains in others. "I think with the new year people will be more hopeful for change and it provides a fresh start but I'm not sure if it will be a better year unless people are committed to change and don't automatically believe 2021 will be better than 2020.
Overall, I think 2021 can be better than 2020 if we can get the pandemic under control and start healing some of the divisions in our country," senior Rishika Jadhav said.
Leave a Comment
Your donation will support the student journalists of Thomas S. Wootton High School. Your contribution will allow us to purchase equipment and cover our annual website hosting costs.