Zodiac signs predict life in 2021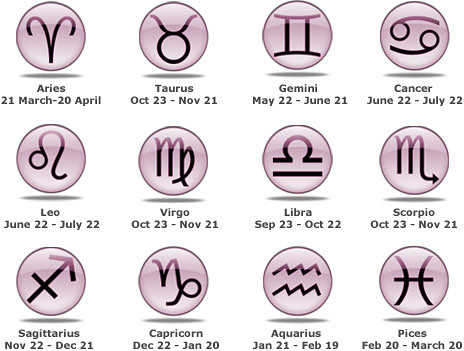 3… 2… 1… Happy New Year! Time to leave all negative energy from 2020 behind and focus on what 2021 has in store for us. Astrological signs, also known as zodiac signs, can measure the characteristics of an individual and theoretically, align with one's true nature.
Let's see what the zodiac for 2021 looks like.
Aries: A rather ambitious person with a determined mindset. At first, you will find yourself struggling to keep up with everything on your plate. However as time goes on, you will find yourself making an impulsive decision, which will lead you to success and fortune. Stay positive and keep your head held high.
Taurus: Ah the strong-headed and stubborn Taurus. 2021 will embody everything you have been wishing for – physically and mentally. Your senses will do you justice so trust your instincts and take the time to focus on yourself. As dependable and loyal as you are, this is YOUR time to shine.
Gemini: That special someone who you've had your eye on will finally catch a glance of how awesome you are. You will use your sense of humor and outgoing personality to win them over. This is the year to take those risks and turn your charm on… no problem there.
Cancer: You will meet someone with significance to your future. Although hesitant and self-protective at first, you will soon use your undeniably brilliant instincts to realize that this is a good thing. This will also make it easier for you to let go of your past and become less vulnerable.
Leo: Feisty and playful as ever. You are waiting on big news that has the potential to determine your future. Lucky for you, that big news will have a positive outcome. You will flourish and thrive but don't let your ego get in the way.
Virgo: You will finally stop overthinking and start accepting whatever comes your way. Throw away that cookbook and create your own recipe. Paint your bathroom your favorite color and don't look back. Buy that pair of shoes you have been eyeing. Whatever it is you choose to do, make the most of it and enjoy it.
Libra: Is… is that a diamond I see in your future? Nope, but I bet you wish it was. That would be the sparkle in your eyes when you find that perfect balance that you've been searching for. This year will be a new dawn in terms of your happiness and outlook on the world.
Scorpio: Your passion and drive for success have finally paid off. You will receive the closure that you have been craving. You might encounter some obstacles along the way but don't stop until you have achieved your end goal.
Sagittarius: Adventures. Adventures. More adventures! 2021 will be anything but boring for you. You and someone close to you will endure a thrilling, unforgettable exploit that will lead you to a new chapter of your life.
Capricorn: This will be the year you embrace your awesomeness and tune out all negativity. You will be given the chance to show the world that you are more than inner intelligence. So kick back, and enjoy all that life has to offer.
Aquarius: 2021 will be the year you start thinking outside the box and tap into your more creative side. Your free-spirited personality will guide you to others just like you. Don't push them away – welcome them with open arms.
Pisces: First things first, you need to set your priorities straight. Think about what is important to you and what/who holds the most significance. Once you do that, you will revel in a year full of laughs, happiness and good fortune.
Leave a Comment
Your donation will support the student journalists of Thomas S. Wootton High School. Your contribution will allow us to purchase equipment and cover our annual website hosting costs.