Students spend time, have fun with family during holiday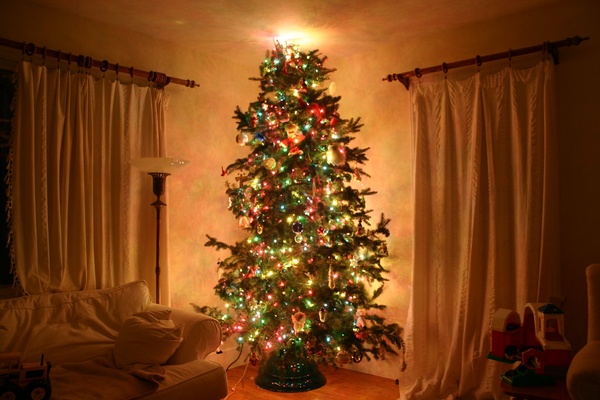 The holiday season comes around at the end of the calendar year and is a time of joy for almost everyone as parents get time off of work and students get time off of school. However, each family has its own unique traditions that they participate in during this cheerful and chilly time of year.
Three common traditions during this time of year include opening presents on Christmas morning, lighting the Menorah for eight nights and receiving gold coins or a dreidel during Hanukkah, and watching the Times Square Ball Drop, while counting down the last 10 seconds before a new year begins on New Year's Eve. Sophomore Maxim Surov said, "For New Year's we have a big party and for Christmas we get presents under the tree."
Another common tradition is to visit family during this time of year, whether it's on a plane or through a road trip. Some families go across the country, while others drive over one city. Sophomore Humza Sehbai said, "During the holidays, the only family tradition my family really has is to visit my cousins who live in Ohio and celebrate with them."
Students also have a different diet during this time period and enjoy food and drinks such as hot chocolate, gingerbread cookies and eggnog. Other more unique options include ham and a turducken, which is a deboned chicken stuffed into a deboned duck, which is then stuffed into a deboned turkey.
Students who celebrate Christmas and have younger siblings often help them make a wish list of all the presents they want to get from Santa. Freshman Jai Ahuja said, "My family puts up a Christmas tree and I also write a letter to Santa on behalf of my little brother."
People who are not religious or just don't have strong family traditions during the holidays often end up spending time with their friends during this time of year. Whether it's going skiing, sledding, or just watching movies, there is always something to keep students entertained and allow them to enjoy the cheerful spirit of the holiday season even if they personally don't celebrate any of the winter holidays.
One highly overlooked aspect of this time of year is the fact that having almost two weeks off of school may cause students to forget information that they had retained for the school year, which causes teachers to have to do review after students come back from winter break. This is why students may spend time doing something related to academics during the holiday season, whether it's studying for the SAT, AP exams, or just going over class notes done in weeks prior.