This is (barely) Paris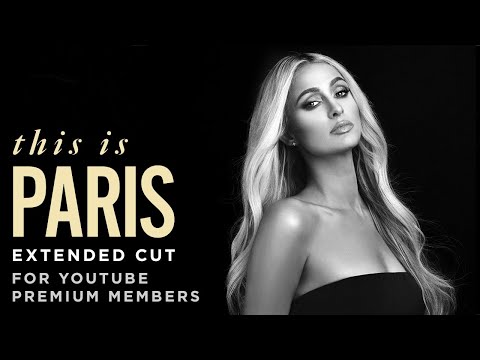 Paris Hilton, granddaughter of Conrad Hilton (founder of Hilton Hotels), is a media personality, businesswoman, socialite, model, singer, actress, and DJ. She is the icon who represents everything about the early 2000s.
What we knew about one of the most influential people in the world was that she was signed to "Trump Model Management," founded by President Donald Trump, was "New York's leading It Girl" in 2001, starred in a TV series The Simple Life and a horror film, House of Wax, published her own book, was the highest-paid female DJ in 2014, created two reality TV shows, and has made three documentaries.
But who is Paris Hilton besides being the scandalous, "It Girl." In her latest documentary released on Sept 14., This is Paris, Hilton lets viewers see her private life and struggles.
Hilton's mother and sisters had all been childhood actresses and models, a life that her mother did not want for Paris. In order to keep her away from the fame, Paris's mom sent her to Catholic school where she was taught to be "perfect."
This is Paris dives into the traumas of Hilton's childhood; in the middle of the night, Hilton was woken up by two men who carried her out of her home and took her to boarding school in Utah where she was verbally and physically abused by teachers and administrators. The dark visuals of what happened at the boarding school show how Hilton is still frightened and communicates nightmares Hilton still has to this day. At the school, Hilton and her peers were offered mystery pills and if they were not taken, they would be sent to solitary confinement for 20 hours without clothes. Senior Rachel Son said, "It was so sad to hear what Paris Hilton had gone through. Nobody should have to go through that at all, especially alone."
Hilton's traumatic past has affected her whole life: relationships, trust and who she helps. Because of Hilton's abuse, she was unaware what real love felt like, she thought that what she had to go through was normal. Hilton mentioned that she installed cameras in her house before her boyfriend stayed in her house while she was out of town and had to get a new computer every time she breaks up with a boyfriend; unable to trust and know what real love is, Paris Hilton is living the single life at age 39.
"
Now watching it, I can't believe some of the things she went through as a kid."
— Jenna Siman
Junior Jenna Siman said, "I have always looked up to Paris Hilton since I was a kid. She was always on the TVs around the house and I would always see pictures of her in magazines. When her documentary came out I knew I had to watch it because I had grown up watching her. Now watching it, I can't believe some of the things she went through as a kid. Growing up, the people you watch, you think they live perfect lives, but when Paris said, 'I'm happy… sometimes,' it just shows that you never know what anyone has gone through."
Concluding the film, I am still unsure as to who the "real" Paris Hilton is. Throughout her life, she constantly switches between her public and private self. In many scenes, it is hard to tell if this is the true Paris Hilton or just another show to put on in order to gain sympathy from the public. What is worse than the public not being able to know who the real Paris Hilton is, she doesn't know who she is either. However, she is taking steps to accept her past actions, who she is, and figure out who she wants to be in the future.
Leave a Comment
Your donation will support the student journalists of Thomas S. Wootton High School. Your contribution will allow us to purchase equipment and cover our annual website hosting costs.