Online resources support students during virtual semester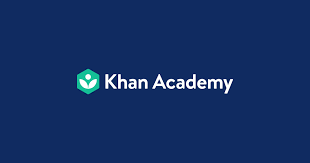 As the school year starts off online, students may find themselves falling behind or having a harder time learning. Luckily, plenty of online resources exist to help students learn.
Khan Academy is a free online resource that offers videos, articles and quizzes for practically any educational topic. They also offer lessons and practice tests to help students study for the SAT/ACT. On top of that, they also have partnered with College Board so students can link their SAT and PSAT scores into Khan Academy to get lessons catered to their own individual needs. Everything on Khan Academy is made by professionals, so it is unlikely that you will ever be receiving false information. "Keep a goal. Make yourself practice certain subjects every week. It doesn't have to be an hour every day; start with something like 30 minutes every two days. You need to practice certain skills to get better at them, and having objectives is important," advised Khan Academy.
Another resource is Quizlet. Quizlet is a free online site that allows students to make and review their own flashcards, and allows them to review flashcards that were made by other students. If using other students' flashcards, make sure they aren't filled with misinformation. Quizlet also offers a paid monthly subscription that allows students to add pictures to flashcards, amongst other benefits. "I don't like writing flashcards and I feel like typing it makes it faster," sophomore Cameron Demello said.
Youtube is another resource that has thousands of videos on any educational topic imaginable. Just like Quizlet, the information shared in these materials may not always be accurate, so it is recommended that you try to stick to videos made by bigger and more reliable sources such as channels like Crash Course and Advanced Placement. A good way to see if a channel is reliable is by looking to see if they have a checkmark next to their name.
Senior Olivia Vincent uses YouTube videos when she is feeling confused about a topic, most of the time in math. "It was effective as I got a better sense of what we were doing, however, there are always many ways to do math problems and not all of them are acceptable to the teacher."
Online tutoring is a great option for those who can afford it and is essentially the same as normal tutoring. Students should be aware that those who find themselves struggling to focus in their school Zoom meetings may struggle to focus in these tutoring sessions as well. "Online tutoring has been a bit complex due to the changes in learning but I believe we can make it work as time moves on," junior Ted Otengo said.
Leave a Comment
Your donation will support the student journalists of Thomas S. Wootton High School. Your contribution will allow us to purchase equipment and cover our annual website hosting costs.
About the Contributor
Jake Dolan, managing editor emeritus



Jake Dolan is a 2022 graduate. When he's not writing articles, Jake enjoys hanging out with friends, watching sports, and playing video games. You...