Summer ends yet concert memories remain in minds of students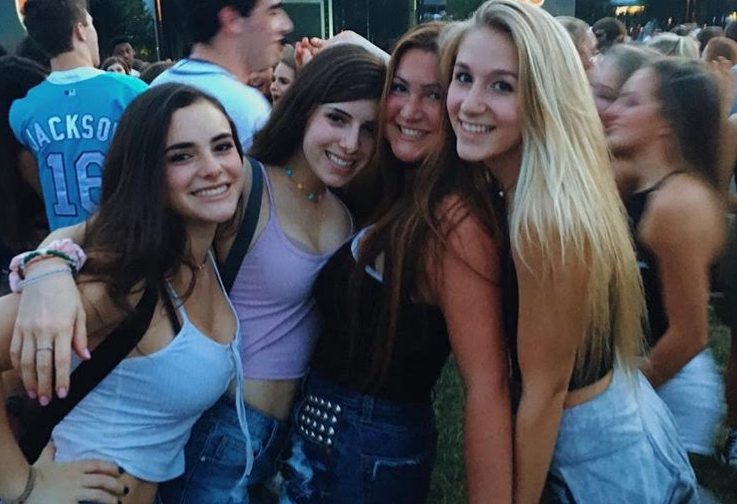 Josh Friedman
September 25, 2017
From the flashing, colorful lights at raves to the hyped crowds at rap concerts, this summer was packed with headline tours from the biggest artists in the world today. Popular artists like Kendrick Lamar and Khalid made stops in the DMV this summer to give their fans a night filled with good music and fun people.
As the month that kicks off the summer, June was the most anticipated month and it did not disappoint. On June 3 and 6, popular hip hop artist Chance the Rapper made two stops in the DMV including D.C. and Baltimore on his Be Encouraged tour. Chance performed hit songs like "Sunday Candy" and "No Problem" at the Royal Farms Arena in Baltimore and Jiffy Lube Live in Virginia. "The concert was really fun because I got to spend time with my friends while listening to good music. Everyone was singing along together and everybody was so friendly. It felt like we were all friends," senior Rebecca Etman said.
While summer was in full swing, the month of July kept the concerts coming. On July 21, platinum hip hop artist Kendrick Lamar performed at the Capital One Arena (formerly Verizon Center) on his D.A.M.N. tour with guest performances by Travis Scott and D.R.A.M. However, on the D.C. performances Travis Scott was unable to perform due to the passing of one of his security guards. "I enjoyed Kendrick's performance but I was really upset that Travis Scott canceled his performance. But before the concert the crowd was very hyped," senior Brett Godsick said.
On Aug. 6, hip hop artist J. Cole performed at the Capital One Arena on his 4 Your Eyez Only tour. The hip hop phenomenon made another stop in the DMV at the Royal Farms Arena in Baltimore on August 8. J. Cole performed crowd favorites like "No Role Modelz" and "4 Your Eyez Only" as powerful images of Black Lives Matter movement were displayed on the screen. "Cole's influence over the audience was like that of a conductor over his orchestra, demonstrated in his back-and-forth arm movements, which he timed to the beat of the music," Crystal Nguyen of the Daily Bruin said.
On Aug. 12 and 13, Moonrise Festival arrived at the Pimlico Race Course in Baltimore for its fourth installment. From 11 a.m. to 11 p.m., concert-goers enjoyed sets from 70 different artists including Migos, Carnage and AfroJack. "From the start of the day until the end of the day, the music was really good. As my first time at Moonrise, it was a good experience and I would recommend people go next summer," senior Claire Chen said.
This summer brought various types of headlining artists to the DMV area to perform. The lineup of concerts for the fall looks just as promising with Bruno Mars, Harry Styles, Halsey and more set to perform in the area.
Alyssa Bursie
Commons Editor