School counselor Robert Kurtz journeys from counseling to coaching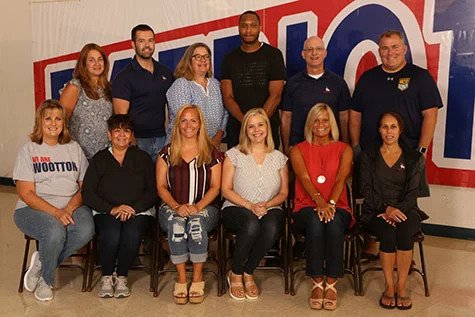 Coming to school and working for almost seven hours a day and then going to coach at least two of his six soccer teams is all in a day's work for counselor Robert Kurtz. 
When Kurtz was younger he played three different sports: soccer in the fall, basketball in the winter and baseball in the spring. Now, he coaches six different soccer teams including BCC's varsity girls' soccer, three different teams for Maryland Rush, the Silver Creek Middle School team and a U23 college team. "I really just love working with the players, the girls specifically, soccer," Kurtz said. 
The majority of players Kurtz coaches are high school students across all grades. Aside from being a soccer coach, Kurtz is an educator. "I think being in education, being a counselor I hope sometimes helps me relate more to kids," Kurtz said.
Being a coach for girls also has an impact on the approaches he takes with kids in school. "I do find myself with some kids trying to help coach them, help them and direct them, give them motivation," Kurtz said. 
Growing up, Kurtz never imagined himself as a high school counselor or a club sports coach for girls' soccer. Coaching and teaching high school students involves understanding what goes on in their minds at times. "Him being a counselor helps him understand how we feel in high school," freshman Samantha Shivley said. 
Kurtz is also a dad. His daughter plays softball and soccer as well as enjoying theater. Kurtz said that he did have to miss his daughters' events because of all his coaching jobs, but he loves to coach so he doesn't want to stop just yet. "I guess what I'm seeing now is missing my daughter's sporting events and plays is becoming harder," Kurtz said.
During the thick of the covid pandemic, all sports were shut down, therefore coaching was not needed. "Covid affected my hobbies but simultaneously allowed me to be around my daughter more than I probably had been because of coaching," Kurtz said. 
Working as a high school counselor means having students to help at different times every day. Kids in different grades with different problems reach out to Kurtz for help. "He always responds fast and will immediately make changes to my schedule," freshman Eva Veizis said. 
Despite the number of teams Kurtz now coaches, becoming a coach wasn't originally a part of his job plan. Aside from coaching for Maryland Rush, he is also on the board for Mayland Rush. "Calverton became Seneca and Seneca became Rush and before I knew it I was involved with Rush," Kurtz said.
Leave a Comment
Your donation will support the student journalists of Thomas S. Wootton High School. Your contribution will allow us to purchase equipment and cover our annual website hosting costs.
About the Writer
Lea Weinstein, staff writer



Sophmore lea Weinstein is a staff writer in her second year on the Common Sense staff. In her free time, she enjoys playing soccer and spending time...