Lacrosse program deserves increased funding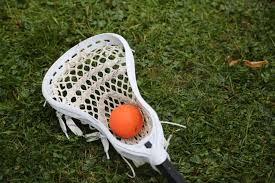 Over the last two decades, lacrosse has emerged as a popular sport that parents are starting to get their children involved in.
Lacrosse is quite the interesting sport, as it combines aspects of multiple sports and compiles it into one. The game of lacrosse was seen being played by Native Americans as early as the 1600s, however it had never emerged as one of the core school sports compared to football, soccer, basketball, baseball and more until the late 1900s and early 2000s. With those sports, equipment is cheap or even unnecessary, so kids of all social classes have an equal opportunity to play. However lacrosse has been treated differently. At several MCPS schools including ours, part or none of the necessary equipment is given to students to borrow during the season, resulting in a significantly lower turnout and less funding.
"
The price has always been a problem and that's why it is an up-and-coming sport and not a staple like baseball or football."
— Brady Weiss
The main argument for why funding should not increase to pay for all of the necessary equipment is that the cost is just way too high. According to laxweekly.com, all necessary lacrosse equipment combined together will cost a new player $550 to over $1,000. "I agree that lacrosse deserves more funding, but where will this come from. The price has always been a problem and that's why it is an up-and-coming sport and not a staple like baseball or football," junior Brady Weiss said.
The lacrosse program is not given the funding it needs and deserves. The lacrosse program receives less funding than sports like football and baseball, and relies on fundraising within the program in order to pay for certain amenities. "The lacrosse team has had the same uniforms and helmets for the past five years roughly, while the baseball and football teams receive new uniforms every couple of years," senior and captain Ari Glazer said.
In addition to the minimal funding, lacrosse is not as advertised well. When kids get a late notice of lacrosse tryout, they panic and can't spend hundreds of dollars on equipment for a sport they have never played before. For example, football and basketball games and tryouts were advertised during morning announcements and flyers around the school. However lacrosse tryouts and games were rarely advertised on the announcements and no flyers were placed around the school.
In order to get more kids engaged in lacrosse, funding needs to be increased so that the community is more engaged in lacrosse and has easy access to do so. To fix this, "sports that receive a sufficient amount of funding and are not performing well should be slightly cut and put into other programs like lacrosse so they have an equal chance at prospering," Mark Dubick, Founder of Bethesda Lacrosse said.
Lacrosse is an underappreciated and undervalued sport that people need to start taking note of quickly. The East Coast, even more specifically the DMV area, is a hotspot for great lacrosse talent, and in order for that to expand the lacrosse program deserves more funding. "Lacrosse is on the rise and increased funding will not only help the Wootton lacrosse program but the community as a whole," boys' varsity lacrosse Coach Ralph Bernardo said.
Leave a Comment
Your donation will support the student journalists of Thomas S. Wootton High School. Your contribution will allow us to purchase equipment and cover our annual website hosting costs.
About the Contributor
Ian Smith, sports editor emeritus



Ian Smith is a 2022 graduate. When he's not writing articles, Ian enjoys playing lacrosse, listening to music and hanging out with friends. You can...