Call of Duty: Black-Ops Cold War arrives to high expectations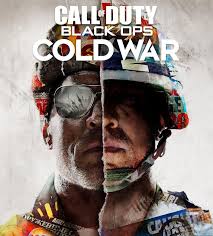 The new Call of Duty game, also known as "Black-Ops Cold War," was released on Nov. 13,  around the time of the release of two new consoles, the Xbox Series X and the Playstation 5. Treyarc produced this new game with high expectations, as the previous Call of Duty's have all been major hits in the gaming community.
The game has been revised since the release of the last version. For starters, they added a warzone mode where it is a free-for-all on a massive map, and the last team standing wins. They have also added all new maps to the game as well as a new assortment of weapons. The graphics are better in the new game compared to the previous Call of Duty's, and some would argue that the zombies mode is more well-rounded because the rounds go by faster, and it is easier to get money. 
One downside is the frequency of crashing consoles. This makes it more frustrating to play as the connection is constantly interrupted. The game is better than all of the Call of Duty games except for Black-Ops III, and maybe Modern Warfare II. The zombies in Black-Ops III are unmatched and the multiplayer in Modern Warfare II is better than that of Cold War. This is because players in Cold War multiplayer have been hiding in non-visible spots and sniping players, making head-to-head combat harder for the active players. Cold War has incredible maps, and they are only going to add a variety of new maps that will make the game more interesting.
"
I feel as if the game hasn't been out for long enough for it to be considered as good as some of the previous CODs…"
— Bradley Luts
Although Cold War is a big hit, some feel that the game needs to develop more. Junior Bradley Luts said. "I feel as if the game hasn't been out for long enough for it to be considered as good as some of the previous CODs, but once it is out for a few months and more and more updates start coming in the game will improve tremendously." 
It is hard to say how the game will age, but it is currently a top game in the videogame market.
The game has been released for over a month now and it is a great gift to give gamers during the holiday season. I would definitely recommend this game to anyone who enjoys violent video games and has played Call of Duty in the past. The game is rated M for "Mature" and is for anyone ages 17 and up because it includes blood and gore, drug reference, intense violence, strong language and suggestive themes.
Leave a Comment
Your donation will support the student journalists of Thomas S. Wootton High School. Your contribution will allow us to purchase equipment and cover our annual website hosting costs.
About the Contributor
Ethan Stoller, sports editor





Ethan Stoller is a Senior and the JV Sports editor in his third year with common sense. When he's not writing articles, Ethan Enjoys watching...