College rivalries: The heart of collegiate sports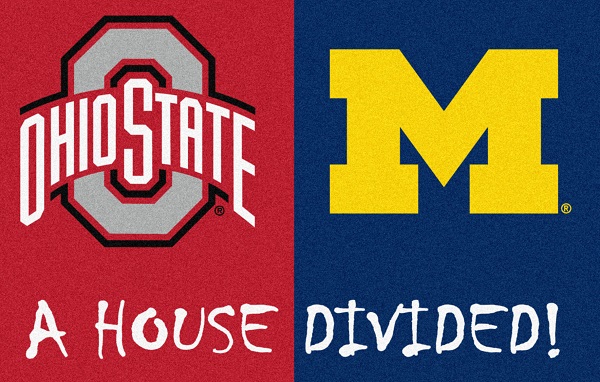 Harvard and Yale take the field, the whistle blows, and the start of a rivalry that has come to last 145 years has begun. College rivalries run deep and accumulate spirit throughout the schools and conferences involved. These rivalries are spread out through all different sports and schools. Sophomore Alec Fleischer said, "Army vs. Navy, Alabama vs. Auburn, Michigan vs. Ohio State, and Oklahoma vs. Texas are some of the more common rivalries."
College rivalries are constantly changing and adapting as some have existed for hundreds of years. They are also not limited to just the big college sports of basketball and football but the smaller sports as well. Junior Ethan Stoller said, "Over time college rivalries have grown past just conference play. Teams have critical matchups every year and the competition between these teams is constantly growing."
There is a different kind of energy among all of the fans in large rivalry games. This added excitement not only boosts the energy of the players but makes more money for the school with increased attention on the games. Fleischer said, "I prefer watching rivalry games because you can feel the energy just watching at home from the fans cheering and the teams showing how competitive the games are."
The biggest rivalries are in college football. One of the most prominent of these rivalries almost always takes place twice a year, once during the regular season then again in the playoffs. Sophomore Ethan Berman said, "Alabama and Georgia is the biggest college rivalry because their matchup is very important as a result of the college football format."
"
I think a rivalry school would be more exciting to go to because of the atmosphere on game days."
— Alec Fleischer
For some, a college with a long, historic and important rivalry can be more or less appealing. This is one of the factors that can sway someone's decision of where they want to go to college. Fleischer said, "I think a rivalry school would be more exciting to go to because of the atmosphere on game days."
In these uncertain times, people are looking for something to look forward to and this is one of the more unseen effects of college rivalries. The added level of intensity and excitement can be the highlight of any superfan's day. The hail Mary's, close games and high levels of sports are just that much more appreciated in times like these. When a team's schedule is released months before the season starts, it seems like the anticipation builds up for rivalry games from that moment. All the other games almost become a scrimmage for when it really counts in the big rivalry games. Stoller said, "Important rivalry games are anticipated throughout the entire year and they are what motivates the teams players to go the extra mile."
Rivalries are about more than just competition between colleges. They are the glue that unites those within colleges. Forming this alliance within your circle can create meaningful memories that will last forever.
About the Writer
Brett Halpern, staff writer
Brett is a junior in his first year at Common Sense. He is so excited to write articles featuring a wide variety of students at one. Besides writing, Brett...