Swim and Dive: Team looks to make a big splash this season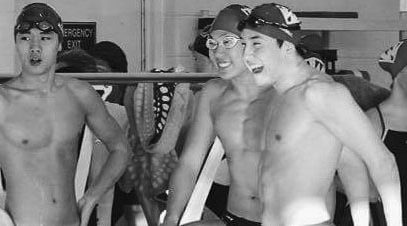 After losing two of their top swimmers, graduates Karl Treichel and Lynn Zhang, the team will look to rebound and have another strong season this year. Upperclassmen leadership and strong performances from the underclassmen will be critical to the team's success. Last year, the boys placed first in divisionals and the girls placed fifth. The boys and girls also both placed seventh in regionals.
This season, the team will be led by senior captains Jocelyn Merkin, Regan Westwood, Jordan Matus, Will Sherman, Daniel Chen and Afroditi Katsigiannakis. All six of these swimmers and divers will need to lead the team after the departure of Treichel and Zhang. The team is also looking forward to seeing juniors Jonathan Yune, Eric Lu and Jeffrey Qin step up with a more impactful role this season. "We lost a lot of very fast swimmers from last year however, because of this we're definitely going to focus more on the enjoyment of swimming as a team this season," Yune said.
It will be tough to have a season as successful as last year's, so the preseason expectations are not as high. "This year our expectations for our ranking in the division aren't as high but our own individual improvement has a lot of potential," Yune said.
This season the team was moved into the first division, so they will be facing off against much tougher opponents. "Because the team is in division one this year, I think it will be tougher for our girls to keep up. However, the guys look stronger than ever with the rising junior talent," Qin said.
"I am excited to see what all of our new athletes can do. We have a fabulous group of new divers and a huge freshman class. This weekend will really be an opportunity for us to test our skills out as a team and individuals," coach Jackie Emr said.
Unlike other sports, swimming has optional practices every Thursday morning at 5 a.m. "I love cold water on my body at 5 a.m.," Yune said.
The team had its first scrimmage on Dec. 3 against Sherwood and will follow that up with a meet against Richard Montgomery on Dec. 9. Both of these meets are too late to be covered in this issue. Although the season with be full of many challenges, "I think this season is going to be really fun and exciting," junior Lauren Woodward said.
Ryan Ullman
Sports Editor