Stepping Stone shelter helps the homeless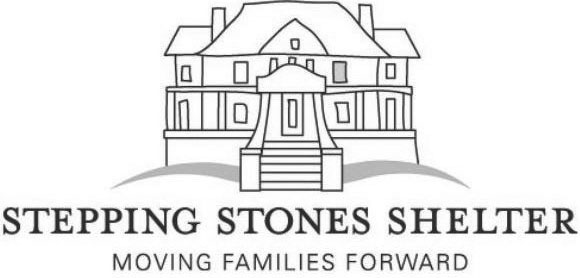 Jordan Rubin, Staff Writer
February 22, 2019
Tucked away in a quiet neighborhood in Rockville is a historic 5,500 square foot home that looks like many others. However, this home is not like all the others. Called Stepping Stones, it is home to 25 to 30 families a year.

The large house located at 1070 Copperstone Court is dedicated to helping homeless families in the community. It is a place where families who are facing homelessness and in need of food, shelter and warmth are welcome. Families are able to remain together and live in a comfortable house rather than a more sterile shelter so they can take some time to figure out how to move forward. Stepping Stones is welcoming, caring and supportive.

Stepping Stones opened 36 years ago in a Gaithersburg church and over time grew and moved to its current house, which is able to provide housing to six families at a time, with each family provided their own room. Families have all the amenities of a home including a central kitchen, family room, playroom, multiple bathrooms and showers, a laundry room, and a full basement. The families have access to donated clothes and supplies. There is staff onsite 24/7 in addition by many volunteers. According to Stacey Erd, the executive director of Stepping Stones, the organization is funded through Montgomery County and the City of Rockville, as well as through donations made through private foundations, grants, individuals, religious organizations and corporations.

Not only does Stepping Stones provide shelter for families but it also helps them with critical next steps to find more stability. The resources they provide include case management to connect each family to their needed services, employment and financial counselors, tutoring for children and many others. They also provide post-shelter support for families who have left the shelter but still need help. The shelter offers its families workshops in the areas of finance, health and wellness. The goal is to help these families so they don't once again face being homeless.

In Montgomery County there are approximately 850 individuals who are homeless at any given time and about 85 to 90 are families. Erd believes that the biggest benefit to the families in Stepping Stones is case management to chip away at the barriers preventing the families from obtaining stable housing. A few of these barriers include transportation, lack of skills, lack of education, and lack of access to computers or the internet.

The community can get involved by volunteering, donating in-kind goods, bringing dinner for the shelter families and hosting fundraisers. One event that is coming up for Stepping Stones is a fundraiser on Apr. 28 at Smokey Glen Farm from 2-6 p.m.. "I have been bringing dinners to the shelter for many years and it is a great way to give back to my community," senior Morgan Siegel said.

During last year alone, Stepping Stones served 100 adults and 229 children and helped them transition to more stable housing. "Stepping Stones Shelter embodies the best spirit and values our community, both serving as a critical resource to homeless families in need as well as engaging residents in our community who so generously donate their time, financial resources, and in-kind goods and services. Combined, Stepping Stones provides a sense of community for all involved at every level," Erd said.