Trump's bump stock ban to go into effect March 26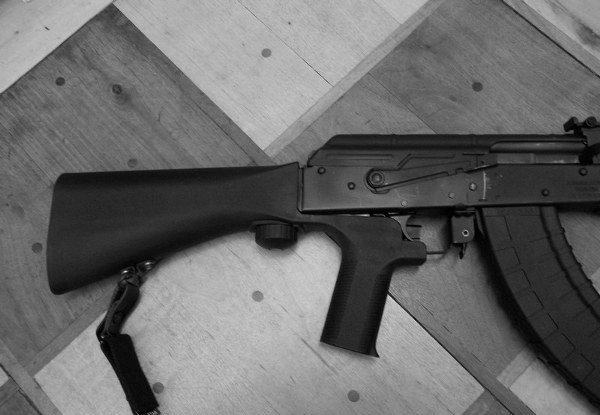 Joyce Wang, Staff Writer
January 23, 2019
A bump stock is a part that is held against the shoulder replacing a standard rifle stock. Due to the dangers and number of mass shootings using bump stocks, the Trump administration has put a ban on them beginning Mar. 26, 2019.

On guns, there are fixed stocks at the back that makes the rifle semi-automatic and a bump stock makes it automatic. The bump stock absorbs and then rebounds the recoil, pushing the gun slightly forward into the shooter's immobile trigger finger. This causes the gun to fire continuously without an addition "pull" on the trigger.

Currently, the Trump administration is using existing laws to ban bump stock. In December the Justice Department issued a regulation declaring that bump stocks have similar characteristics as a "machine gun" so they are banning bump-fire stocks.

Bump stocks have been a huge topic ever since the attack in Las Vegas two years ago, October 2017, when 58 people were killed by a gunman. "Hearing about bump stocks seem to be very dangerous and more attacks will occur if these are continuous sold to people that aren't using it for good," junior Elaine Gao said.

In December, the Bureau of Alcohol, Tobacco, Firearms, and Explosives issued a ruling that any owner of bump stocks should destroy them or turn them over to the federal government within 90 days from Mar. 26 when the final rule goes into effect. If not, they would be guilty of a federal felony. Currently, there isn't a way to take back every bump stock that was purchased because there are no tracking devices on them.

Students believe that this is a start, but won't necessarily stop mass shootings from happening. "I think that's one step to addressing the issue but I feel like it's not as effective as it could've been to decreasing the number of shootings since random people can still purchase firearms," senior Yerin Han said.

Although there are several reasons to ban bump stocks, disputes have risen from gun owners. Gun right advocates like the Gun Owners of America said they would file a lawsuit against the Justice Department and ATF in order to protect gun owners' rights. The National Rifle Association requested that the Justice Department provide amnesty to gun owners who already have bump stocks in possession. "I think it's a good idea to give the gun owners something in return because to them bump stocks are probably important," sophomore Kevin Chan said.