College applications stress out seniors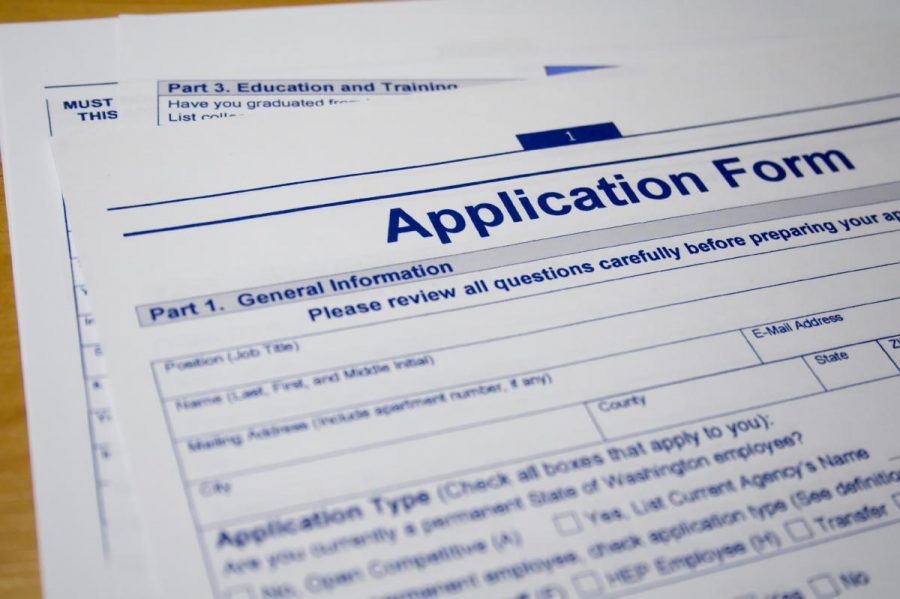 Hannah Ho
design editor
As growing up is unavoidable, the class of 2019 is toiling over their plans post high school graduation. With the first marking period quickly wrapping up, seniors are working diligently on their college applications for the first round of deadlines, keeping the delicate balance between school, extracurriculars and college applications.
The first round of deadlines is on Nov. 1 for most colleges, with the exception of a few schools with deadlines as early as mid-October. With students' lives in the next four years being molded by where they attend college, the stakes are high. Students have labored over college essays and applications since summer but the majority of students still have a long way to go. "I still have four more essays to write before my first Nov. 1 deadline." senior Hayley George said.
Since stress almost goes hand in hand with the college application process, every student feels it to some degree. It may be helpful to take a break in between essays to gain perspective. "College stress can definitely be overwhelming, and I certainly felt all those pressures this year," senior Abby Hennessy said. "But all you need to do is take a step back and breathe, and remember that you got this."
While doing college applications, organization is vital to keeping oneself calm and collected. At the end of junior year, all the counselors scheduled meetings with the rising seniors and gave them a college organization template, where students listed the colleges they plan to apply to along with dates to remember. "I turned my college list template into an Excel spreadsheet and that has been extremely helpful. I check it constantly to make sure I am on track to getting all my applications in on time," senior Sam Bai said.
Although first semester of senior year may seem overwhelming, there is light at the end of this tunnel. "This college process has been a journey. Although I feel pressure, I know it is only temporary, and at the end, everything will be ok," senior Hope Li said.