New AP class helps students develop skills, independence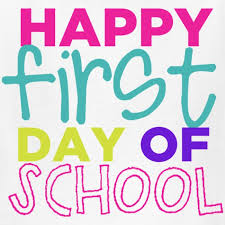 A new class was introduced to students this school year: AP Seminar, the first of two courses in the new AP Capstone program. The Capstone program "is an innovative diploma program from the College Board that equips students with the independent research, collaborative teamwork, and communication skills that are increasingly valued by colleges," according to CollegeBoard.
Rather than teaching subject-specific content, the two courses, AP Seminar and AP Research, develop students' skills in research, analysis, evidence-based arguments, collaboration, writing and presenting. "I am excited for being able to choose my own topics for what I write about," junior Scott Collinson said.
AP Seminar is typically taken as a sophomore or a junior and AP Research is typically taken as a junior or senior. Both courses are designed to complement and enhance the in-depth, discipline-specific study experienced in other AP courses. The AP Capstone program, ends with a diploma earned by taking both of the required classes, along with taking four additional AP classes, and scoring a three or above on all of the exams.
Participating in the AP Capstone program can help students stand out to colleges, develop key academic skills they'll use in college and beyond, become self-confident, independent thinkers and problem solvers, and earn college credit, according to CollegeBoard.
AP Seminar is only available to students who are in the Humanities and Arts program, typically a four-year program of focused study for students who are passionate about some aspect of the humanities and/or arts. In order to be eligible to join the Humanities and Arts program, students only need to be either a rising eighth or ninth grade. Students generally apply in the winter of eighth grade, but on a space-available basis, students may apply in grades 9 or 10. Only students who live in the Wootton district may apply for this program.
This school year there are two AP seminar classes, both taught by Humanities and Arts coordinator Michelle Hanson. "I am so excited to see how the school year plays out," Hanson said.