March expected to be filled with basketball madness this year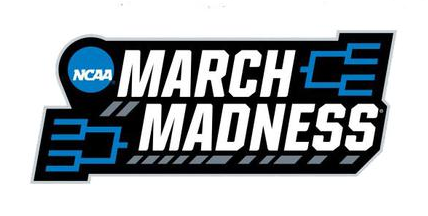 It's March and that can only mean one thing, the start of March Madness. This year's annual NCAA men's basketball tournament has the potential to be one of the best in recent memory. While it may seem like the favorite Virginia has the tools to win this year, there are plenty of teams capable of taking home this year's championship.
First, let's look at the projected one seeds. Virginia is number one in the AP poll currently, this is mainly because of their top ranked defense. Their 2-3 zone has suffocated opposing offenses and has made it difficult for teams to score into the 60s. While their defense his great, their offense isn't as good as they only score 67.5 points per game.
Next is Kansas. The Jayhawks are complete opposites of Virginia as their offense is top tier while their defense is not nearly as good. Kansas lives and dies with their offense led by senior Devonte Graham. Graham is known for being a skilled shooter and finisher.
Next we have Villanova. Villanova has the most tournament experience out of these schools because most of their team was around during their 2016 championship. Player of the year candidate Jalen Brunson leads the Wildcats into the tournament as one of the best teams in the nation and they will be tough to beat come March.
Last of the projected one seeds is Duke. Duke has maybe the most talented roster in college basketball, led by freshman sensation Marvin Bagley. With Bagley and the rest of the Blue Devils, Duke has a chance to win it all again. Students such as senior Gabe Pollack think that one of the one seeds will win. "I think one of the one seeds will win because they are the best teams," Pollack said.
Every March there are plenty of upsets that rock the sports world; these are the teams that may make some this year.
The Catamounts of Vermont have a one of the easiest roads to the tournament because they play in one of the nation's worst conferences. But that is no excuse for this team; the Catamounts have played a decent non conference schedule. They only lost by four to at the time top five Kentucky, and they have beaten both Harvard and Yale.
The Virginia Tech Hokies could surprise a lot of people this year. While their record of 21-9 isn't anything special, they have two huge wins against Virginia and Duke on their home floor. This experience beating good teams can help them come tournament time.
Middle Tennessee currently leads Conference USA with a record of 23-5. While their schedule is not the strongest they have still beaten quality teams such as FGCU (twice), Vanderbilt and Ole Miss. Junior Ryan Mariani thinks that upsets are the best part of March. "Upsets make March Madness fun to watch," Mariani said.
One team that is heading in the wrong direction and might miss out of the tournament is Oklahoma. Oklahoma was led the entire year by player of the year front-runner Trae Young. Young is currently leading the nation in points and assists per game, which is unheard of in today's game.
Unfortunately Oklahoma hasn't been able to put together the pieces around Young to build a winning team. If they do end up making it to March I would avoid picking them in your brackets. Mariani doesn't think Oklahoma has a chance to make the tournament. "Trae Young is good but I don't think the rest of their team is good enough," Mariani said.
Ethan Reff
JV Sports Editor