In Memoriam: Joseph DuBoyce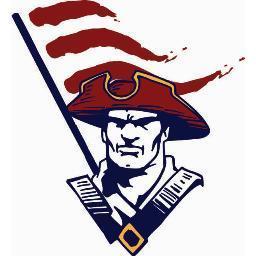 In Memoriam: Joseph DuBoyce- Ava Castelli
Assistant principal for the class of 2018 Joseph DuBoyce died suddenly on Aug. 7 in his home at the age of 53.
The community banned together to mourn the loss of not only a husband, father, and colleague, but also a friend. The funeral services for DuBoyce were held Aug. 11 at St. Peter's Catholic Church in Frederick, and for those who were unavailable to attend, a memorial was held in the auditorium on Sept. 8. The funeral and memorial were open to all who wanted to pay their respects to DuBoyce. Several students and faculty members spoke at his service in the auditorium.
With his kind demeanor and genuine care for the school and those around him, DuBoyce left an impact on everyone he talked to. He helped keep the community together when former principal, Dr. Michael Doran, died just two years prior. His warm and comfortable embrace made talking or interviewing him for the paper come easy. His love for the school shined through him as he walked the halls with a friendly smile and attended various sporting events. He especially liked supporting the cross country team.
Though the freshmen missed out on the chance to meet and get to know DuBoyce, seniors knew him well. After hearing of his death, senior Shaye Smith helped to organize a small memorial for the students. After meeting at the top of the Frost hill, students gathered together to let go red, white, and blue balloons in honor of DuBoyce. The memorial was "a beautiful night as the balloons were released and candles were lit," Smith said.
DuBoyce was known for his positivity and cheerfulness. "He was a really funny guy who always knew how to make people laugh," senior Mitch Schuster said.
Toward the end of junior year, "When students were throwing out ideas for senior class events, Mr. DuBoyce showed genuine enthusiasm no matter how crazy or ambitious they seemed. Instead of brushing off our plans, his support made us more excited to start our last year at Wootton," senior Mimi Drozdetski said.
Throughout the three years, DuBoyce made a strong, close connection with the seniors. "He was hardworking, caring, and thoughtful. I will miss talking to him about my school life," senior Maddie Lee said.
Besides making his mark on the students, his death also impacted the teachers and his colleagues. Though everyone is still coping with his death, they remember the positive times they shared with him, "Even if you were having a bad day Mr. DuBoyce would always be there to cheer you up," Spanish teacher Meredith Lange said.
Although DuBoyce won't be able to shake the hands of the class he was the administrator for since their freshman year, his presence will still be on that stage and in their hearts.
Ode to Cross Country's Biggest Fan- Joe Pohoryles
I awoke on the morning of Aug. 8 to hear the news of the death of one of our administrators, Joseph P. DuBoyce. Just like in other times after the death of someone in my life, especially one that's so sudden, I was unable to initially process the news. When the realization hit that I would never again see his warm smile passing through the hallways everyday, it became incredibly difficult for me to think about anything else.
As a runner for the cross country team, DuBoyce was more to my teammates and me than just an administrator. In a sport spectated only by parents, he was an exception. DuBoyce showed up to more meets than I count on my two hands. Scratch that. He did more than just 'show up.' He would actively cheer for and motivate each runner as we toiled through our grueling 5k races, whether you were the fastest on the team or the last to cross the line.
His presence meant so much to everyone on the team because, unlike our parents and other loved ones, he had no obligatory reason to be there. Instead, he came to support simply out of pure passion for the sport and pride for the school. In a sport like cross country, that's about as rare as getting struck by lightning, which is fitting, as his electric attitude impacted each of us.
I will always remember the moments leading up to the 2016 regional championship race at Gaithersburg last fall. A state championship berth was at stake, and our whole team was understandably anxious to get the race underway. While warming up, we could hear our parents hooting and hollering from the stands. Despite their words of encouragement, our nerves persisted, but as we moved past and their cheers faded behind us, we could hear the thunderous clapping and yelling from a familiar voice.
"Let's go, fellas." Three words. DuBoyce may not have known at the time, and some of us may not have known at the time, but those three simple words meant a lot more. To me they meant, I believe in you all, go make Wootton proud, and maybe I'm speaking for myself, but that's exactly what I needed to ease the tension and just go out and race. We ended up qualifying for the state championship in that race, and I will always consider those moments the summary of what DuBoyce meant to the team: a true supporter who stuck by us, through every victory and defeat.
Regrettably, as a member of the class of 2019, I never got to know DuBoyce in the way that many of today's seniors did, but his contagious positive attitude was enough to make anyone's day a little less stressful, whether he was your administrator or not.
DuBoyce's death is a tragic reminder that life is unpredictable. But if there's anything I can predict about this upcoming year in my life, it's that this cross country season just won't be the same without him.
Thank you, Mr. DuBoyce, for your unwavering support for this school and the students in it. Your presence and personality will be sorely missed by all who knew you.
True educator, great colleague- Zachary Lowe
I spent six years working with Joe DuBoyce as a colleague. In fact, he was hired here just a day or two before me. I was so excited when Dr. Doran told me that I would be working with Joe throughout my first year of teaching. I knew Joe. I knew him as Mr. DuBoyce, my AP Euro teacher at James Hubert Blake High School, as a senior in 2004. And though I could go on and on about working with Joe as a teacher these past few years, I would like to share my experience as a student in his class. A student who, even back then, knew he wanted to be a teacher.
A class with DuBoyce could often induce intellectual whiplash. When he lectured, he was passionate and compelling, at times erratic, but always deliberate. He knew history the way sports nerds know sports. He had a thousand years of facts, asides, and lore that he could pull from at any moment. Arcane details were holy things. And he relished the opportunity to make the ironic, ever-present, absurdity of history plain to see for his students. He was funny, commanding, and warm no matter what he was teaching.
It is true of education that the more you learn the more you realize that absolutely nothing exists in a vacuum; that everything is connected. DuBoyce's lessons were clearly informed by this world-view; he taught us about classic works of art, historical advancements in architecture and the sciences, and he required us to read classic novels based in the time periods we studied. As someone who wanted to eventually study and teach literature, this was the first time I understood that literature actually is history, and I have DuBoyce to thank for that early understanding: the idea that we live and survive, understand and remember, through the stories we tell.
Another thing that made DuBoyce a special teacher, perhaps the most important thing, was simply how much he allowed himself to be a real human being in front of his students. He frequently said the "wrong thing" – which means, he said what he actually thought rather than what he thought a teacher ought to say. All of us loved this about his class. It felt like what we imagined college might be like – a teacher letting his guard down, as if to say, "Ok, you're basically an adult, you can handle this." It made us feel mature. Like we were respected participants in the discussion of history rather than recipients of canonized knowledge.
Ultimately, I would like to thank Joe Du Boyce for giving me an example of how to teach without losing yourself; for showing me, at such a young age, that it is okay to be a real person in front of younger people. For understanding that, in fact, young people would be better off if more of us, as we grow older, were not so scared to be ourselves in both our professional and personal lives. Thanks, Joe.