'Tis the season to fall for these fun-filled activites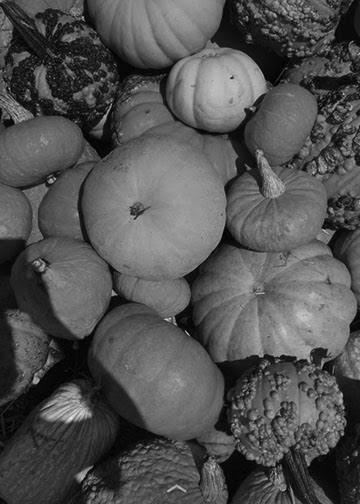 As the weather gets bitter, the days become shorter, and the workload grows larger students discover that their moods begin to change. Despite the obstacles thrown at students, solace is to be found in autumnal activities. The DMV holds a variety of pursuits suitable for the fall.
While people are upset to bid their farewells to summer, it is important to appreciate the present season and what lies ahead. From showing support at the school's Friday night football games to binge-watching Halloween movies, fall can be the season for new or nostalgic experiences.
As for entertainment, widely adored shows such as Netflix's "Stranger Things" and the CW's "The Walking Dead" are returning to television this fall. Heavily anticipated movies such as "mother!", "It" and "American Assassin" will be coming to theatres. Guns N' Roses, King Krule and Frankie Cosmos are musical artists and groups that are arriving come October.
The following are suggestions for things to do before the weather gets too cold for comfort. Cut out this list and check off each box after completion for a real sense of accomplishment.
__ Volunteer somewhere on Halloween (homeless shelter, children's hospital, animal shelter etc.)
-Locations like Helping Hands Shelter, Children's Hospital and Montgomery County Animal Services and Adoption Center encourage individuals to volunteer. Since Halloween is on a school night this year, gathering friends for a social event may be difficult. Volunteering not only helps out the community, but provides a feeling of achievement.
__ Go to a pumpkin apple patch
-Butler's Orchard, Larriland Farm and Heyser Farm are farms in Maryland that feature both apples and pumpkins. Aside from fruit, Butler's Orchard has entertaining wooden cutouts for pictures and animals to be fed and pet by visitors.
__ Gather friends and play a football game
-Playing one of America's most favorite pastimes brings friends together and assists in relieving the mind of stress.
__ Have a bonfire
-Bonfires are the place for warm beverages, soft blankets and music. They are a sentimental and inexpensive way of winding down an autumn night.
__ Take a trip to Markoff's Haunted Forest
-Open from Oct. 6 to Oct. 31, Markoff's Haunted Forest has trails riddled with frightening encounters as well as concession stands, a zipline and a bonfire.
__ Attend the Renaissance fair.
-Maryland's Renaissance fair is open every weekend until Oct. 22. The fair presents music, art, acting and food.
__ Have a picnic at Great Falls
-Great Falls comprises picnic tables, challenging trails and scenic views. Popular fall-themed foods include candy apples, acorn squash, sweet potatoes and apple or pumpkin pie.
__ Go to the Crafty Bastards Arts & Crafts fair
-On Nov. 11 and 12, Crafty Bastards Arts & Crafts fair visits D.C. to display and sell artwork and crafts. This year the fair is held at Nationals Park.- is open every weekend until Oct. 22. The fair presents music, art, acting and food.
Kristina Tsakos
Staff Writer