Student-athletes resemble professionals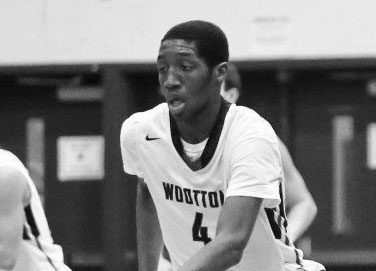 Everywhere in America, young high school athletes aspire to be like the great professional athletes. Many students try to model their game after these pros.
Some students at the top of their sport here could be compared to professional athletes. One athlete, junior football player, Noelly Miller could be compared to the Green Bay Packers wide receiver, Jordy Nelson.
Both athletes play the same position, wide receiver, and are similar in size. Nelson is six feet, three inches while Miller is six feet, one inch. Miller led the county in receiving yards with 1266 yards and also led the county with 14 receiving touchdowns. Nelson came in seventh in the NFL in receiving yards in 2014, and was tied for second in receiving touchdowns with 13.
Other students have similar opinions about Miller and pro athletes. "[Miller] is really good and athletic at football, if I had one professional athlete to compare him to it would probably be Jordy Nelson as they both make amazing plays down the field," junior Ryan Mariani said.
Another athlete who is comparable to a professional athlete is hockey player John Billingsley, who could be compared to Pittsburgh Penguins center Sidney Crosby. Both players led their team in goals and assists."I am a huge Penguins fan, so I watch Sidney Crosby a lot and John reminds me a lot of him," sophomore Molly Burns said.
Junior baseball player Harrison Cance compares to the Arizona Diamondbacks first baseman Paul Goldschmidt. Both big players who can hit for average and power. They both play the same position, and are both right handed.
"When I see [Cance] play, and then when I watch Goldschmidt play, I really can see how similar they are to each other as they each hit for average and power," senior Jeremy Goldstein said.
Not only players but also coaches feel Cance is like Goldschmidt."I have seen Harrison develop over the years and the one guy I really feel compares to him in the major leagues is Goldschmidt," JV baseball coach Robert Acevedo said.
One of the star players of the basketball team, junior Kevin Ayissi Etoh, can be compared to retired Los Angeles Laker guard, Kobe Bryant. Both players have had amazing careers and led their team in scoring while also leading the team in other intangibles.
"Watching [Ayissi Etoh] play amazes me, his ability to score so easily while also put the straps on people, it reminds of watching Kobe Bryant play," sophomore Jack Lvovsky said.
Dev Zoks
Staff Writer