Potential athletic commits for Class of 2019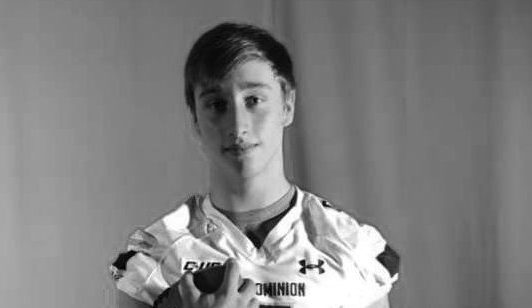 Kevin Ayissi-Etoh, Noelly Miller, Ryan Marinai, Adna Trakic and Jessica Trzeciak are among the juniors here who may have an opportunity to be able to play sports at the college level.
Miller is coming off an impressive year for football.  He finished second in the DMV for receptions with 74, only surpassed by his teammate Elijah Trent.  Miller also finished second in yards with 1266, and third in touchdowns with 14. This impressive season has attracted college coaches from all different areas to recruit Miller. Miller is excited for his senior year, and hopes he gets the chance to play in college. "I hope to see many colleges give me offers before the start of next season," Miller said.
Ayissi-etoh came here his freshman year as an unknown.  Ayissi-Etoh erupted, and suddenly became one of basketball's leading scorers. Ayissi-Etoh was on the DMV top three watch list coming into his sophomore year.  Unfortunately, Ayissi-Etoh got an ACL injury and was out for the rest of the year.  His injury carried over to his junior year.  Etoh was injured in the start of the year but was cleared to play in the middle of the season.
In his first practice back he got re-injured, which caused him to miss his junior season. "I'm being careful on my recovery process so that I don't get injured again. I'm excited for my senior year and hope I can get D-1 offers," Ayissi-Etoh said.
Mariani is coming off of an outstanding sophomore year on the baseball team. Mariani got voted All-Division first team. He led the team in hits and was the number one pitcher. He has high expectations for himself for his upcoming junior year. "I hope I can pick up some offers during the season,  but we have a lot of talent this year I hope that the team can make it to states this year," Mariani said.
Trzeciak and Trakic were two of the top 15 best cross country runners in the state this past year.  They both have looks from colleges, and have a desire to run cross country in college. "I think Adna and I have a good chance at being the two of the top five runners in the state next year, and I hope we can both run in college," Trzeciak said.
These five student athletes have proven to have the ability to be able to compete with anyone in their respected sports and all have a chance of playing in college.
Jack Moskowitz
Staff Writer