All should feel Patriot pride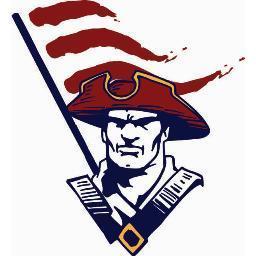 Walking through the halls, listening to the banter among students, you may often hear phrases of discouragement about our school. This school is a place in which we gather five times a week for the majority of the year. If we are not proud to be a part of this place and this family, it will make it a whole lot harder to learn and create and thrive as a community. You should be proud to be a Patriot, because right now is one of the best times in the school's history.
Academics: I could spew facts at you all day about how we are one of the best schools in the nation, let alone Maryland or Montgomery County. According to US News, we are the 106th best school in the nation, and number two, only behind Churchill, in Maryland.
We consistently produce well-rounded students, setting them up for success in not only college, but in life. We take pride in our 98 percent graduation rate, of which the vast majority go to college. The highly qualified staff makes sure their students are ready to move on in life, and guide them to the next step.
Sports: Right now, the Patriots' sports teams are achieving and succeeding at an impressive rate. Through just the fall season, golf, cheer and cross country all qualified for States. Looking to do the same in the spring, the girls' tennis already captured the county championship. Boys' and girls' soccer, girls' volleyball and field hockey all qualified for playoffs this year.
Additionally, football put up six wins this year, something that hasn't been done since 2008. Although the fall season is over, the hockey team is already 4-0, and winter sports are starting soon, including basketball, wrestling, swim and dive, indoor track and bocce. These teams look to continue our winning ways sliding into the winter season.
Diversity: It's no secret that we are made up of a diverse student body. Over 54 percent of our body is made up of minorities. While the plurality of the student population is Caucasian, 46 percent, we are also 36 percent Asian, eight percent Hispanic and seven percent African-American. Our gender division is split practically down the middle at 51 percent male and 49 percent female.
Uniqueness: How many other schools can say they consistently have one of the best League of Legends teams in the entire country? (An update on that historic 2015 team: four of the members who represented Wootton now represent the University of Maryland in collegiate play.) This school is home of success across all platforms. We have a CSPA award winning newspaper, yearbook and literary magazine, an award winning Model UN team, a competitive Ultimate Frisbee team and a marching band who placed second in their national championship.
With all of these uplifting aspects about our school, there is always a reason to be proud of where you came from, we should all show our spirit when it comes to bleeding red, white and blue.