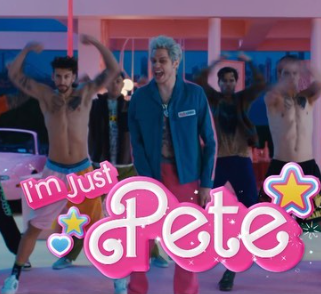 "Saturday Night Live" features a mix of comedic sketches, musical performances, and a special guest host each week. The show has become a cultural institution after its debut in 1975 and has been a platform for launching the careers of comedians and entertainers. It airs on NBC and is known for its satirical and humorous take on current events, politics and pop culture.
The season opener, which aired on Oct. 14, featured Pete Davidson as the host, Ice Spice as the musical guest, and surprise cameos by Travis Kelce and Taylor Swift. The episode addressed current events, including the Republican Primary debate. The following episodes included Bad Bunny (host and musical guest) on Oct. 21, and Nate Bargatze and the rock band Foo Fighters on Oct 28. Most recently, Timothée Chalamet and Boygenius performed on Nov. 11, where Chalamet promoted his new movie Wonka. On Nov. 18, Aquaman star Jason Momoa is set to host along with pop star Tate McRae.
More hosts and musical guests will be announced as Season 49 is underway.
TV shows and movie productions were halted during the early fall as Hollywood faced The Writers Guild of America (WGA) strike. This strike represents screenwriters, who went on strike to negotiate better terms and conditions for their work. During the strike, writers withheld their services until the Alliance of Motion Picture and Television Producers (AMPTP) met their demands. The Strikes impacted the production of TV shows and movies, causing delays and disruptions in the industry.
However, "SNL" continued during the strike period because it operates under a separate agreement, known as the Network Code agreement, where actors are bound to their network, in this case, NBC. The show was able to proceed with its regular schedule, featuring hosts, musical guests, and sketches, even when other late-night TV shows were affected by the strike.
Students alike enjoy the show as junior Maddy Mathews "likes the skits and watches the show from time to time."
Junior Daniel Yaya is "excited for new celebrities to host the show. I liked watching Pete Davidson perform the parody of the Barbie song."
The hilarious skit began with Davidson, who hosted the season 49 premiere dressed up as his version of Ken on Saturday Night Live and sang a parody version of the song "I'm Just Ken" sung by Ryan Gosling in the "Barbie" movie. Davidson's version was titled "I'm Just Pete," where he mimicked the movie through the background set and the choreographing.
Senior Tati Pacheco doesn't watch SNL because of her rigorous course. "I don't have time to watch it, but sometimes I see clips of the funny moments on TikTok," Pacheco said.
Now that the writer strike has come to an end, both producers and writers are back to work and business is booming. In addition, SNL, and more late-night shows are up and running, returning to production status.