Strong regular seasons, rough post seasons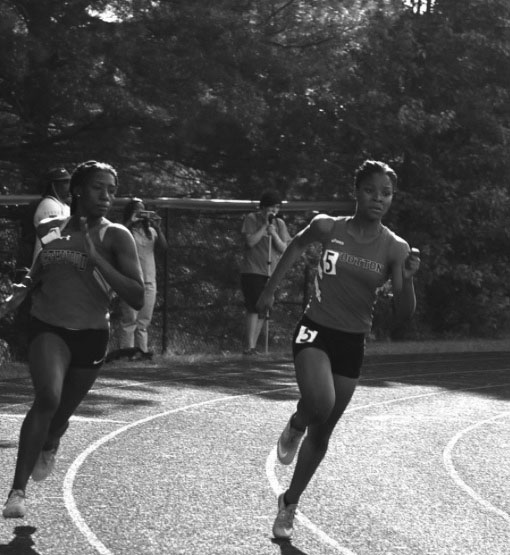 The spring sports season has come to an end, with lots of wins, and some tough losses. Here is a look at how each of the spring sports season ended:
Boys' lacrosse: On May 12, the Patriots traveled to play against Churchill, at Walter Johnson, in the second round of playoffs. The Patriots played tough, but just could not beat the Bulldogs, who eventually went on to the 4A/3A State Championship, and lost on a last second goal. "I thought we started off a little rough this year, but as the season went on, we progressed and got better. I think there were a lot of positives, and I am looking forward to a good season next year," junior goalie Ethan Heiberger said.
Baseball: After winning both games in a doubleheader on May 8 against Blake and Northwest, the Patriots lost to Gaithersburg 4-0 on May 15 in the playoffs. Due to rain, this was a rescheduled game from an earlier date. The Patriots gave it everything they had, but just could not get a score on the board. "Even though we ended the season on a disappointing loss, we are looking forward to another great season next year," junior outfielder Jonah Dross said.
Boys' volleyball: With a bumpy start to the beginning of the season, the Patriots improved as the season went on. When they faced Richard Montgomery in playoffs, the Patriots lost 3-0, and were disappointed because they thought that they could have done better. "By the time playoffs came around, we were really playing as a team. Our coach, Tony, had us playing very consistently and cohesively with his game strategies," sophomore Liam Hall said.
Co-ed volleyball: This year's team created the best record in program history, with 13 wins and only one loss throughout the entire season. They dominated their regular season, being undefeated, until they met the Poolesville Falcons in the playoffs, where the Patriots lost 3-2. Scoring in this game was back and forth, with the game going to its maximum number of games, five. "We weren't exactly playing our best best game, but I am still proud of us because we did our best that we could have," junior Cynthia Sheng said.
Girls' lacrosse: The Patriots played their first round playoff game against the Bethesda-Chevy Chase Barons and won in a nail bitter, 16-15. After beating the Barons, they took on the Churchill Bulldogs at Walter Johnson. This game did not go how the Patriots would have liked, but they are pleased to have made it to the game against the Bulldogs. "It was hard to lose to Churchill in playoffs, but overall we had a successful season and we played really well as a team and I can't wait for next season," junior midfielder Jenna Traub said.
Softball: This year's team was young and low in numbers. They lost their starting catcher, Georgia Bartels-Newton, to a concussion, so another player had to jump in and play for her. The Patriots played against Northwest in the first round of playoffs and lost 14-0. This game was not in the favor of the Patriots, but they put everything that they had out on the field. "We wish we could have gone farther in playoffs, but we are really happy for how we did and can't wait for next season," sophomore left fielder Crystal Bridge said.
Track & Field: The team has a lot of talent, whether it be running or throwing the discus and did well this season. Athletes did better than they thought before the season began, and other athletes participated because of the fun environment that this sport brings. Overall, the team was strong, with many of its athletes attending regional and state events. "We had a really good season. A lot of athletes had PR's throughout the season and a good number of athletes qualified for states this year," junior Nabila Okudo said.
Jill Geline
Senior Sports Editor