Khmer New Year takes place in D.C.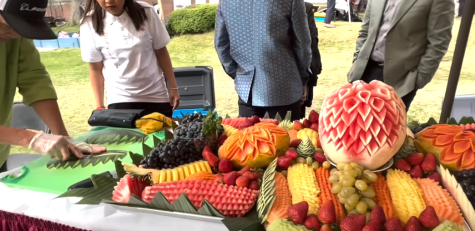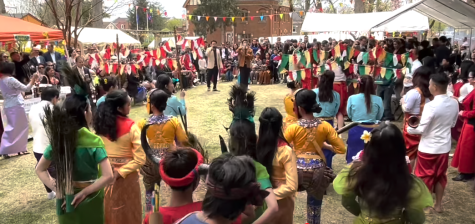 The three-day Khmer New Year event, also known as Cambodian New Year or Chaul Chnam Thmey, is held annually in the middle of April. According to the Khmer lunar calendar, the event heralds the conclusion of the harvest season and the start of the new year. Not only is the Khmer New Year observed in Cambodia, but also in Thailand, Laos, and Myanmar in Southeast Asia. Families and friends get together to celebrate the Khmer New Year and take part in customary festivities.
The new year begins on "Maha Sangkran," the first day of the festival. Those who visit pagodas to give offerings to Buddha get up early to feed and drink to their ancestors. The second day is "Virak Wanabat," a day dedicated to charitable giving and doing good actions. The last day, referred to as "Tngai Leang Saka," is spent cleansing and purifying both physically and spiritually. People go to their elders to beg for pardon and blessings. People participate in a variety of age-old games and activities during the Khmer New Year. "Chol Chhoung," a game that includes tossing a decorated scarf back and forth between two groups of people, is one that is very well-liked. Another game is "Tres," which calls for two players to sit together, clap their hands, and sing. Other popular traditional Khmer dances are the "Robam Trot" and the "Robam Khmer."
The Cambodian-American community in the United States observes the Cambodian New Year. The annual Khmer New Year event, which includes traditional Khmer dances, music, and food, is held at the Cambodian embassy in Washington, D.C.. The festival offers a chance for Cambodian Americans to rediscover and share their cultural history with others. This year, the outdoor festival at the Royal Embassy of Cambodia had booths of special traditional snacks, desserts, barbeque, and even beautiful fruit carvings of watermelon, pineapple, cantaloupe and more in intricate patterns and shapes. There were servings of Num Om Saum, a sticky rice cake wrapped in banana leaves, and Noum Kong, a traditional Cambodian donut, as well as other street foods. With festive music playing throughout the day, visitors joined the dance floor while watching a traditional performance of Robam Chuon Por, or "The Wishing Dance," as well as little parades of drums and singing. Visitors were also able to explore the inside of the embassy and overlook the entire festival from the balcony on the second floor. The entire event was close-knit and brought the Cambodian community close together. "I think it's a great opportunity for the community to celebrate this holiday and get together with family and friends", junior Samantha Lau said.
Senior Andrea Kim agrees, and said "It would be cool to have more events like these on Embassy Row in the future to celebrate other cultures."
Khmer New Year is a prominent holiday that is observed in Cambodia and other Southeast Asian nations, a time when friends and family get together, exchange blessings and well wishes, and partake in customary games and activities. The Khmer New Year celebrations in the United States, especially at the Cambodian embassy, serve as a reminder of the value of maintaining cultural traditions and passing them on to new generations.
Leave a Comment
Your donation will support the student journalists of Thomas S. Wootton High School. Your contribution will allow us to purchase equipment and cover our annual website hosting costs.
About the Contributor
Emma Song, managing editor
Senior Emma Song is a managing editor in her third year on Common Sense. In her free time, she enjoys doing hip-hop choreography with friends and listening...