The complicated era of influencer boxing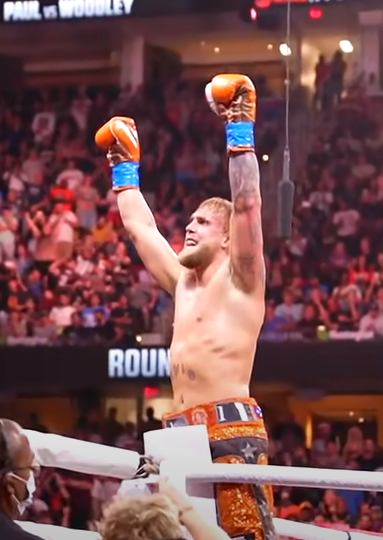 On Dec. 3, 2018, popular Youtuber KSI faced off in an amateur boxing match against fellow Youtuber Joe Weller. KSI won the match by technical knockout and kicked off the era of influencer boxing.
Since that fight, well-known Youtubers, celebrities, and athletes have participated in either amateur or professional boxing matches. This list includes KSI, Jake Paul, Logan Paul, Nate Robinson, Blueface, Bryce Hall and more. Former boxing champions like Floyd Mayweather and Manny Pacquiao have also competed in influencer boxing matches.
Perhaps the best known of these Youtuber-turned-boxers is Jake Paul. As of March, Paul has over 22.3 million Instagram followers and another 20.3 million subscribers on Youtube. Paul has fought seven professional fights with six wins and one loss.
Paul and his fellow influencers have captivated a large audience that wouldn't necessarily watch boxing otherwise. "I have watched a couple of his fights and he looks pretty legit to me as a casual boxing fan," sophomore Luke Brunner said.
The first loss in Paul's career came in his most recent fight with Tommy Fury on Feb. 26. Fury is the half-brother of heavyweight boxing champion Tyson Fury. Paul was upset by Fury and lost by split decision. "I thought Paul would win by knockout so it definitely came as a surprise to me," Brunner said.
These fights have often been held during all-creator events such as the creator clash series, X series, and the Influencer Fight league. These series draw in the influencers large followings to one event that features multiple of their favorite internet personalities.
There are questions to be asked about the quality of the influencers boxing. "Jake Paul is the best of the lot, and he's still a pretty terrible boxer," local boxing instructor and former club boxer at the University of Maryland Gerard DeLeon said.
There are doubts as to whether these influencers can compete with boxers who have taken the traditional life-long training path. "Every single influencer loses to any national Golden Glove amateur in my opinion," DeLeon said.
There is little doubt that these influencers fighting has increased the popularity of boxing in the short term. "I didn't watch much boxing before, but I am a lot more interested in it now," senior Kaitlin Mariani said.
According to MMAnews.com, the most recent fight between Jake Paul and Tommy Fury racked up about 4.2 million Google searches. Additionally, ESPN+ has been estimated to have sold 200,000 purchases of the fight.
However, boxing fans and experts wonder whether the influencer boxing trend is good for the sport in the long run. "Long term, I don't think it's good for the sport because these influencers are making big money while the real fighters are scraping by to make some pennies on the undercard," DeLeon said.
Whether or not influencers are here to stay in boxing is yet to be seen. Either way, the influencer era will go down as one of the most controversial in boxing history.
Leave a Comment
Your donation will support the student journalists of Thomas S. Wootton High School. Your contribution will allow us to purchase equipment and cover our annual website hosting costs.