How SGA turned spring project into disruption and distress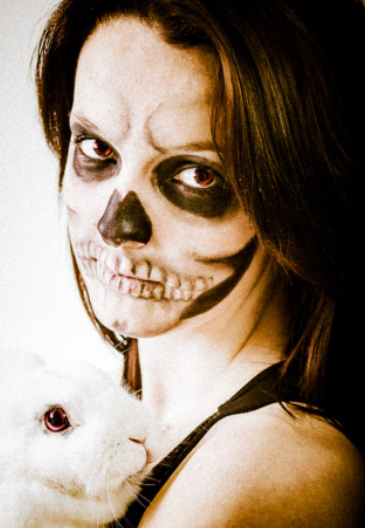 From Mar. 14 to Mar. 18, SGA conducted its spring project against distracted and impaired driving, through activities, presentations, and announcements. An important cause in theory, but the way that this school executed some parts of the project was abominable, causing distress and panic among students, particularly, the announcements over the speakers, naming current students at this school who had died in car crashes.
The intention was not to cause panic or terror, but rather to elicit a response from the shock factor. Shock factor can help connect an audience, and engagement often requires such a stimulus. In hindsight, the announcements on Mar. 17 make sense, drawing attention to the dangers of distracted driving.
However, in reality, the announcements were cruel and destructive. They were made without telling students prior that their friends did not actually die, and that this was part of the spring project. Warning students about these potentially devastating announcements was needed, to not cross the line from effective to distressing. In addition, the students who were announced to be dead were not allowed to talk or text anyone for the rest of the day. Their friends had no idea the "dead" student was still alive, nor did they have any way to find out. 
Both of these decisions contributed to distraught students, some frantically trying to piece together whatever information they could scavenge. The learning environment of the school was disrupted, and the emotional state of students was thrown into turmoil. The desired effect was not achieved. Hearing students saying things like, "But I just saw them earlier this week! How are they dead?!" shows a fear that is developing due to lack of information, not distracted driving.
There have been scientific studies proving the effects of similar scenarios. Studies date back to 1920, most famously represented by the Little Albert experiment. A young child was presented with a fluffy, white object, which was followed by a jarring noise. As a result, the child developed a phobia of anything fluffy and white and was permanently traumatized. (This experiment is often cited as an example for unethical conduct.)
How is this similar to the announcements? Well, unsuspecting students were responding to emotional stimuli (the "deaths" of their friends), and a lack of communication,  subconsciously connecting death to the inability to reach their friends – not distracted driving. Just like Albert responding to the sensory stimuli to develop an involuntary emotional response, the same thing could occur from the school's spring project. 
There are better ways to lead students to the conclusion that distracted driving is dangerous. Even though they made an announcement in response to the distress that all the deaths were fake, the damage had been done. The death announcements part of the project was made with good intentions in mind, but the lack of sensitivity led to the immediate effect of panicking distress and misery. Mar. 17 marked the failure of the SGA spring project. SGA should have done their research, both scientific and ethical, before implementing this severe and emotional part of the project.
Leave a Comment
Your donation will support the student journalists of Thomas S. Wootton High School. Your contribution will allow us to purchase equipment and cover our annual website hosting costs.