Withdrawal of School Resource Officers: promising or precarious?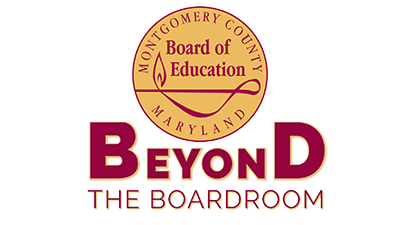 This school year the Montgomery County Public School's Board of Education has removed School Resource Officers from all MCPS schools. 
School resource officers, also referred to as SRO's, are trained police officers who are employed by local police departments and are assigned to protect different schools. They receive 40 hours of specialized training so that they may adapt their policing skills to suit an educational environment. 
A school resource officer's job is to provide safe learning environments in schools, develop strategies to resolve issues between students, foster positive relationships with students and offer resources such as legal aid, community services and informal counseling. SRO's have the responsibility of making certain that students feel safe and comfortable throughout the school day. 
We need school resource officers back in schools under strict regulations, including a ban of firearms on premises. 
Students may feel differently, for example, junior Sarah Nanos said in a Common Sense article in January 2021, "There is little evidence that shows SRO's protecting students in these situations."
Despite those feelings, the reasons to reinstate SROs are plentiful. After the recent Oxford shooting in Michigan, the House voted to greatly increase funding for student resource officers at school. According to a PBS article, two school resource officers are "credited with disarming and arresting the 15-year-old student who's been charged with the murders."
These resource officers played a major role in protecting the students and staff. The U.S. Secret Service published an analysis that said, "In an analysis of 67 averted school attack plots, nearly 1/3 of the cases featured SROs playing a role in either reporting the attack or responding to a report."
In a criticism of SROs, Legislative Analysts Susan Farag and Craig Howard said in the Maryland Safe to Learn Act of 2018, "The resolution brings up the narrative of the 'school-to-prison pipeline,' as a growing sentiment that African-American and Latino students and students with disabilities are often singled out for discipline that sometimes leads to arrests."
To refute that, a report published by the National Association of School Resource Offices called "To Protect & Educate: The School Resource Office and the Prevention of Violence in Schools said, "Juvenile arrests across the US have dropped by 74% since 1996, which parallels the growth of SRO programs across the country." 
One of the student resource officer's jobs is to offer legal aid and counseling sessions so that they can prevent any incidents in the future. In the past there have been inadequately trained and improperly equipped school resource officers who have grossly failed to meet their expectations.  Should we let the danger from the past rule out the safety of our future? We need to break the ice so that we can feel comfortable talking about how we can make our schools safer. I encourage you all to talk to your friends and family members. Contact the MCPS Board of Education at [email protected] or 240-740-3030. 
Leave a Comment
Your donation will support the student journalists of Thomas S. Wootton High School. Your contribution will allow us to purchase equipment and cover our annual website hosting costs.
About the Contributor
Naina Giare, staff writer



Naina Giare is a freshman and staff writer for Common Sense. When she's not writing, Naina loves listening to old school music, spending time outside...