ESOL teacher Daniel Ring approaches teaching with dedication, openness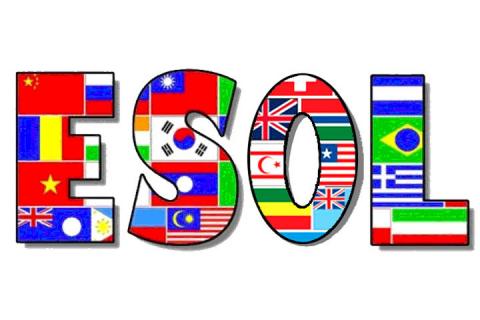 Have you ever wondered what teachers are like as people? Believe it or not, they are human too. There are, of course, exceptions, but ESOL teacher Daniel Ring is not one of them. 
As opposed to a robot, Ring was not special-built for his job; his professional life did not start out with the job he holds now. In fact, he started out as a ward attendant at a kennel, which made him responsible for the cleaning and care of dogs.
Ring went to business school, with intentions to go into business, but he soon realized that it wasn't for him. "I realized that with business you can give people what product they want, which is great, but with teaching, I can make a change every single day," Ring said.
He went on to become a teacher consultant in Mississippi, where he stayed for two years. He loves "seeing the individuality of students," Ring said.
After that, he became a government and history teacher in Prince George's County. He eventually transitioned into an ESOL teacher. "I thought it was really cool to learn about their [students'] culture and experiences," Ring said.
"
You can talk about anything, and he's willing to not just listen, but learn anything."
— Owen Denno
This year is Ring's third year as this school's ESOL teacher. Ring said that his work as an ESOL teacher has the effect of the ESOL students gaining the ability to open up and express their own ideas that they weren't able to previously. Ring loves connecting with students and seeing their individuality. This love for students is reflected in his relationship with his students. "You can talk about anything, and he's willing to not just listen, but learn anything," junior Owen Denno said.
Ring is genuine with his demeanor. "He genuinely cares about learning stuff, not just teaching stuff," Denno said, adding that Ring "doesn't have the sense that he's above students."
Ring recognizes that teaching changes him as much as it does his students. "I see the world as a wider place; I learn something new about the world and myself every day," Ring said.
Leave a Comment
Your donation will support the student journalists of Thomas S. Wootton High School. Your contribution will allow us to purchase equipment and cover our annual website hosting costs.