CW's Supergirl review: What comes next?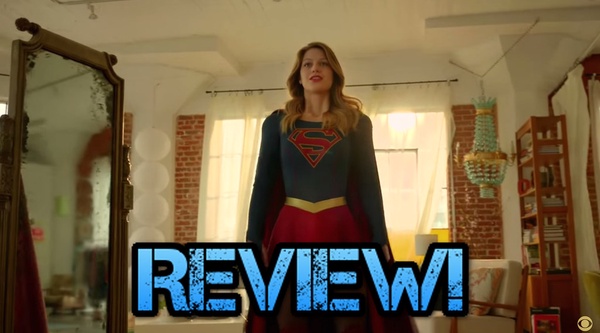 Audiences didn't know what to expect when the trailer for the series finale of Supergirl came out but after six seasons, the CW show is coming to an end.
SPOILER ALERT: Don't read any further if you haven't watched it yet and don't want it to be spoiled.
Supergirl's last season was delayed due to the pandemic, but this current season started right on time. With little hiatus in between seasons, there is a feeling of normalcy and a sense of familiarity now that the programs are running on their regular schedules.
Supergirl is an American superhero family drama show that is focused on the life story of Kara Zor-El, Supergirl. It covers her day to day life with her adoptive family, the Danvers', as a reporter for Catco, and her night life as a superhero as well. Throughout the show she struggles to balance the two polar opposite parts of her life with the help from her family and her friends from the DEO, a government organization that was created to protect the world from extraterrestrials.
This season was cut down by a couple episodes with only 20 in total. The series finale took place on Nov. 9 as part of a two-part, two-hour event. This finale was highly anticipated because of the return of some major characters, like Mon-El, Winn Schott and James Olsen.
Episode 19, entitled "The Last Gauntlet," was the first of the two-episode finale. The episode is centered around the kidnapping of one of Supergirl's loved ones who was taken by the big bad of the past couple seasons, Lex Luthor. Supergirl and her team work together with the help of an unlikely ally to get them back using drastic measures.
Episode 20, entitled "Kara," was the second of the two-episode finale. The episode closes everything off by finally defeating Luthor once and for all with the help of friends from their past.
The component that everyone was looking forward to the most was the wedding of Alex Danvers and Kelly Olsen. At the event, every main character was closing off their storylines except for Supergirl. 
Brainy and Nia Nal got together and planned to get married after Nal caught the bouquet. J'onn Jones will have a son in the future with his former partner, M'Gann, according to Mon-El. Lena found out she had powers and finally resolved her friendship with Kara. There is a lot of room for interpretation and theories of what is to happen next for all the characters.
Throughout the seasons, Supergirl struggles with the balance between normal girl and superhero. The superhero part of her life complicates the relationships she makes in her normal life. She is contemplating whether to take off her glasses and expose her true identity to the world, like her cousin Clark Kent. Ultimately, Kara talks to Cat Grant who convinces her to finally come out to the world as Supergirl and that is how the series ends. 
Although the series has finally concluded after six years, there is a lot of room for fans to use their imaginations and create their own ideas of how all the characters continue living. Many people had a great love for this show and Supergirl, and it will be missed immensely.
Leave a Comment