Anime club lets students relax, bond over common interest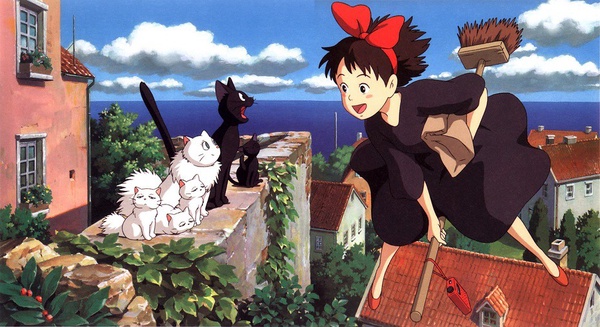 The anime club is currently promoting relaxation every Tuesday in room 262 by watching anime and having interesting conversations with sophomore club president William Chiang. Anime "is enjoyed by a variety of people and can bring people together from all backgrounds," Chiang said.
"
So far we have watched two anime movies, which required no background so that everyone could enjoy it."
— Edward Kim
This club does not require a high level of commitment, and members are not required to attend on a weekly basis. A Discord server has a voting process that narrows down which anime will be watched that week. "So far we have watched two anime movies, which required no background so that everyone could enjoy it," sophomore Edward Kim said.
The total number of people registered for the club is 65. In meetings, there are usually 25 to 45 people and around 50 people on Discord actively participating in the activities hosted on the platform. "It is fun for people to be able to share their love of anime with other people," Chiang said.
According to Chiang, members of the club are seasoned anime watchers. "It is important that people just try watching a couple of shows before they say that anime is bad because they might enjoy it," Chiang said.
Chiang prepares for the meeting by getting the voted anime downloaded to a USB drive, which is presented during the meeting. Members are encouraged to take part in conversations about the movie or show. "William has set some ground rules that we must follow, which improves the experience. I feel that he is doing a good job managing the club," Kim said.
Anime dates back 58 years to the first anime Astro Boy written by Osamu Tezuka. Since the release of this anime, there have been over 6000 animes created as well 3,200 of them being aired TV according to the Encyclopedia of Japan. According to Milford Public Libraries Publication, "Japanese animation has changed the way eastern animation is created and has had a major effect on western animation as well."
Anime itself has subgenres depicting different storylines and plots. Two of the most popular subgenres are Shonen, known as the young boy genre, and Shoujo, known as the young girl genre. These anime genres inspired future animes. "Though we don't specifically choose based on subgenres, we do have discussions about genres and how they shape the storyline," Kim said.
A weeb is a person who is obsessed with anime and Japanese culture to the point that they want to be Japanese. According to dictionary.com, it is especially used in anime and manga communities to stereotype fans who show a set of extreme characteristics. "I would not consider myself a weeb, I just enjoy anime," Chiang said.
Leave a Comment
Your donation will support the student journalists of Thomas S. Wootton High School. Your contribution will allow us to purchase equipment and cover our annual website hosting costs.