Reviewing student candidates for SMOB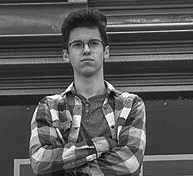 Yuzuki plans to spread compassion– Monica Godnick, staff writer
As a young girl growing up in Montgomery County, becoming Student Member of the Board of Education was something sophomore Mei Yuzuki thought about in middle school "Now, here I am four years later, with a chance to transform the students' wishes and hopes for the changes we want into a reality," Yuzuki said.
Yuzuki is in the running to be the next SMOB this April. If elected, she sets out to make a change by connecting students with their representatives, as well as seeking greater diversity.
According to the MCPS website, during February and March there will be a selection of nominating convention delegates by local schools. every student in middle and high school student is eligible to vote in the general election.
Yuzuki stated that coming from an "outsider's perspective," she had lived her entire life in MCPS and was aware of the disconnect between representatives in MCR, MCJC, SMOB advisory council and the students themselves. Yuzuki said, "My goal is to connect us, the students, with these organizations."
Her main goal is to spread compassion throughout Montgomery County. The principal issue she is focusing on is the performance achievement gap between student subgroups. She is also prioritizing bullying,. "At Wootton, I want to work side by side with our Sources of Strength program," Yuzuki said.
Students like the idea of Yuzuki running because she would be able to speak for the school. Sophomore Nina Bouchard said, "I am glad to see a fellow Patriot running for SMOB and representing our school."
Sophomore Meghana Kotriah says everyone should really get to know the candidates. "I personally know that Mei is very organized and well spoken, but I really think that everyone should be educated on all the candidates, instead of voting because of school or personal loyalty," Kotriah said.
For the past few weeks, Yuzuki has visited schools throughout the county and joined with their SGAs to learn about the specific issues throughout MCPS and how to diversify her policy based on the needs of the students. "I have an amazingly supportive group working with me, who have valuable experience and advice. Alex Abrosimov, Trent Folk, and Young Kim have been essential to the development of my policy and campaign strategy thus far,"she said.
She reaches out to the public through social media and she has a blog at www.meiyuzuki.com . "I will also be doing weekly "fireside chats" on Facebook and Instagram Live in order to keep my connection with the students all across the county."
Weng wants school image improved- Dev Zoks, Staff Writer
The annual SMOB (Student Member of the Board) election is coming up. students will vote for a students to be a member on the Board of Education for MCPS. It is a huge honor to be elected, senior at Sherwood, Matthew Post, won the election last year and is currently the SMOB until the end of the year.
This year one candidate running for SMOB is sophomore, Shiteng Weng, who wants to help the community. Weng is one of three students from this school who are running for SMOB. From February through March, there is an election "of nominating convention delegates by local schools,"(primary elections) according to the MCPS website. Two candidates will remain, and the general election for the SMOB takes place in April.
Weng has always thought about running for SMOB, even when he was in middle school. "When I was in middle school I used to watch the debates for the general election and I always thought to myself how cool it would be to actually run for the spot," Weng said.
Campaigning plays a big role in running for SMOB and according to Weng, he has started to set up some meetings at middle schools to get his ideas out there. He also wants to get his campaign staff to start getting his name out there as there are two other students here already running for SMOB. Weng has started to put together a few people for his campaign staff including sophomore Erik Sherman.
Each candidate has their own platform of ideas they would like to implement once elected for SMOB. "I want to make the small things in the school better, such as better bathrooms, and food to make the overall image of school seem a little better and make sure students have the small things that make them feel good," Weng said.
Weng also said, "other candidate running for SMOB is trying to do really big things that do not seem that possible. Most people want something excellent to put in their college resume, but I really want to help students on a day to day basis by improving little things and trying to push the Board in the favor of students in certain topics."
Students want to give him the support in the election. "I love Shiteng. He has a great leadership ability and would be great as a SMOB. He has my vote," sophomore Jack Lvovsky said.
Students want to hear more from all three candidates to make sure they get the right vote. Sophomore Antonia Roach said, "All three candidates look really good, especially Shiteng, but I want to hear more on what they will try to do if they get elected."
Ricciardella inspired to run for SMOB by lack of change- Anna Baldwin, staff writer
Every year students from Montgomery County run for Student Member of the Board, otherwise known as SMOB. This year three of the students running are from Wootton, and one of the three is Tony Ricciardella.
Ricciardella is a sophomore who believes the competition is stiff but feels he has a strong background. "I have been in SGA for five years and I've worked SMOB elections at Frost every year I was there. I have been to the nominating convention before, so I know how that goes. I worked very closely with Alex Abrosimov on his campaign," Ricciardella said.
Running for SMOB is no small feat. Ricciardella is running because he is tired of students saying, "SMOBs don't do anything" or "SMOBs only run for their resume."
"I care about students and our wellbeing and right now it is not the best. I want to fix that. I want to take my experience of being a regular student, doing sports, being in clubs, and being in SGA and take it all to the board and start building this county to its highest potential," Ricciardella said.
Every candidate has their goals they want to implement if they win SMOB. Ricciardella wants better infrastructure of schools, not by tearing them down, but he wants to renovate from within, like better bathrooms, classrooms, and locker rooms. Ricciardella also believes the lack of mental support is horrible. "I plan to change this by adding floating counselors within our county so our counselors are not overwhelmed. Also adding what Wootton offers, SOS [Sources of Strength] to all schools so if counselors are busy students have a safe place to get help from people their age who know how to help," Ricciardella said.
Ricciardella feels that communicating with students is key. He plans to visit multiple schools, but wants to communicate with students even if he can't make it to their school. Ricciardella will still communicate with students via social media but his other plan is to set up what he calls support staffs at every school. "It is for anyone who would like to partake because SGA is not as inclusive. So this support staff will work hand in hand with SGA so I can better communicate with students in problems or anything they need," Ricciardella said.
Ricciardella feels his support staff is strong and intelligent. "I've known Tony for a long time, I believe he has the drive and work ethic to be SMOB," sophomore Ian Wolf said.
Ricciardella knows not everyone is one his side."I am not sure who I will vote for yet but I am excited to see all their campaigns," sophomore Jessica Llewellyn said.
To all of the voters who are on the fence, Ricciardella said, "I should win because I am passionate, driven by lack of change in the county, and overall want a better school experience for students. I want students to hate school less. And I believe I can do these things if I am elected."