Third annual Dr. Doran writing contest begins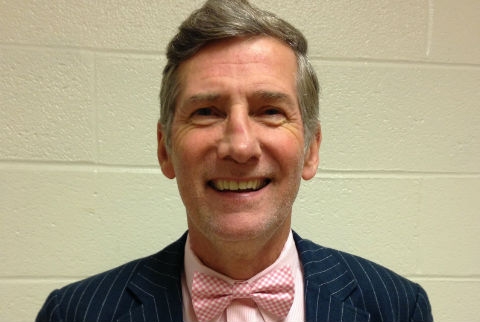 The third annual Dr. Michael J. Doran writing contest is now open for submissions.
This year there are three prompts students can pick to write about. The first prompt is to "write a fictional story that takes place in the year 3000." Prompt number two suggests the scenario, "You walk home from school and your entire house is gone like it never existed. You are left standing on a street with nothing but your black jeans, a sweatshirt, a fountain pen, tattered sneakers, and a half eaten cookie. What happened?" The third and final prompt asks if "Our lives have just been a simulation to teach you a lesson. You wake up and remember your real life and the simulated life. What was the lesson from your simulated life and what is your real life like?"
The word limit for each essay is 1500 words. The judges this year include English teachers Nicholas Hitchens, Mellownie Ho, and Madeleine Osgood. "I'm very excited to see what students are going to write. I think the contest is great because it really encourages students to be creative," Ho said.
The first place winner will receive $150, second place will receive $100 and third place will receive $50. Honorable mentions will also be given out and announced at the awards ceremony at the end of the year.
Information about the contest is also found on the school website or can be found by asking senior Florina Lam. Lam, who is the contest coordinator, has the task of, "helping to coordinate with the teachers on the judging panel and setting up the email then forwarding submissions to the teachers and setting up the awards assembly later on," Lam said.
The deadline for submission is Feb. 26 by 12 p.m..The class of 2018 is the last class to know Dr. Doran and to participate in the contest would be a special tribute to remember him. Lam encourages others to enter even if they didn't get the chance to know him like the seniors. "I've never done the contest before but I'm really excited to participate for the first time and get the chance to honor Dr. Doran and have fun," senior Emma Baldwin said.
Ava Castelli
Staff Writer