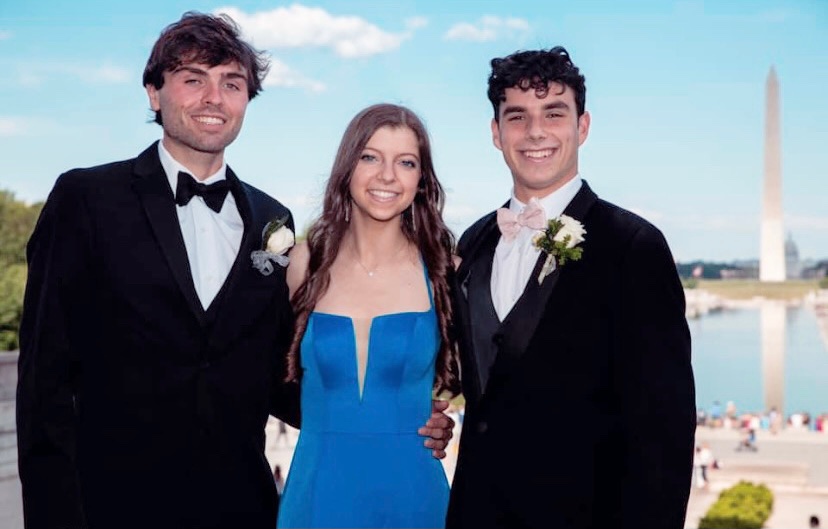 Photo by Steven Mendelson
May is the time of year where planning for the big end-of-year events is happening, one of them being prom. Prom is a milestone in people's lives that will be remembered forever. Luckily, this school year, proms are happening for some schools and Wootton happens to be one of them.
One of the biggest aspects of prom is the pictures. Most people are particular about having pretty scenery in their pictures. Maryland offers places all around where this is possible.
A popular location for prom pictures is at country clubs. Country clubs located around this area include Lakewood, Congressional, Woodmont, Bethesda, and Manor. These locations are good for prom pictures because of their beautiful landscapes consisting of either pools, golf courses or meticulously planted flowers.
In addition, a popular place for prom pictures is Washington, D.C.. Specifically for prom, it is common for pictures to be taken in front of the monuments. "I am going to be taking pictures in front of the iconic prom picture taking place, which is the monuments down in Washington, D.C.," senior Jordyn Delo said.
Pictures and dinners are typically located at the same place for convenience and Pike and Rose fits all the standards. Restaurants such as Pinstripes, Summer House, and Julii are all located in Pike and Rose, which has ample locations with cool backgrounds to have in pictures. "I love Pike and Rose because of its cool atmosphere as well as the huge selections they have for dining," senior Rozhin Fadae said.
Finally, the actual dance, which is located on the stadium field on May 22, is always a great spot for pictures. Not only is the location reminiscent of where the last four years of students' lives took place, but also where students frequently get together. Photo props and booths are normally there to take pictures with as well. "I'm really glad we're able to organize something that the senior class can do together since there was such a big disconnect in the past year with Covid and I'm excited that the event is similar to prom, which is such an integral part of a senior year," senior Jillian Pohoryles said.